These days USB Flash Drives molded like food are pretty common stuff giving your working desk a lunchtime look, but that doesn't mean that the fashion died out. On the contrary, Brando is offering two other sweet designs made out in color crystals – an apple and cherries.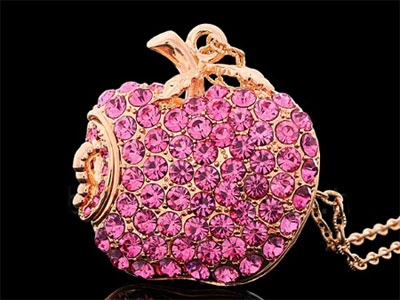 These portable storage fruit-like devices – the USB Jewel Cherry Necklace Flash Drive and the USB Jewel Apple Necklace Flash Drive – can successfully adorn your chest until you need them to transfer your files to a computer.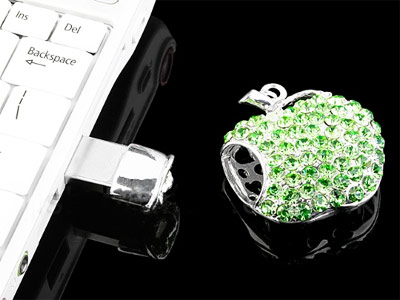 The 8GB USB necklace drives that are designed to look like cherries feature USB 2.0 connectivity and are compatible with any operating system. Measuring 43 x 35x 14 mm at 34 grams they are priced $33.
You can have your apple flash drive either green or pink (yellow is not available for some reason). It will be just a dash larger and almost twice as heavy yet not more expensive.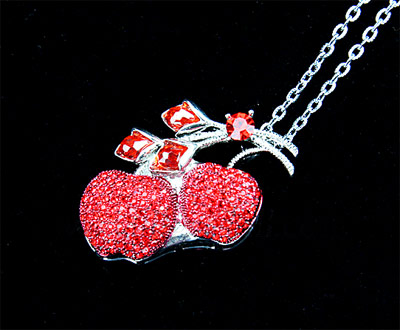 Source of the images: brando.com.hk.