A pleasant reminder of the summer gone by and of those yet to come, butterfly-shaped USB hubs will take you away from the bleak days looking into your windows, even for a moment. They will fit in with your room décor nicely or steal away some dryness from your office's businesslike aura. Happily, they are not all overabundant pink for extra cuteness, but of bright blue and red for summery naturalness.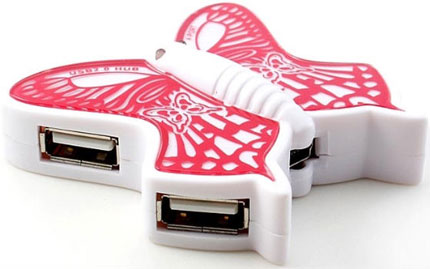 The Butterfly USB hub offers you the possibility of plugging in 4 gadgets at once. The ports are lined along the sides, so you will get the nice effect of a spot of summer color descending out of the blue onto your cords. This whiff of prettiness is sold at $10.99 and it is sure to work for your mood as well as for your computer.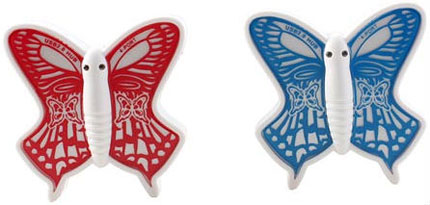 Source of the images: geekalerts.com.