An incredible model has appeared on the watch market, causing a real surprise even among the most selective connoisseurs. The astronomical watch was created for people with global thinking – after all, the watch displays planets' orbits in real time rather than hours and minutes. The watch design is equally impressive as its functions and price.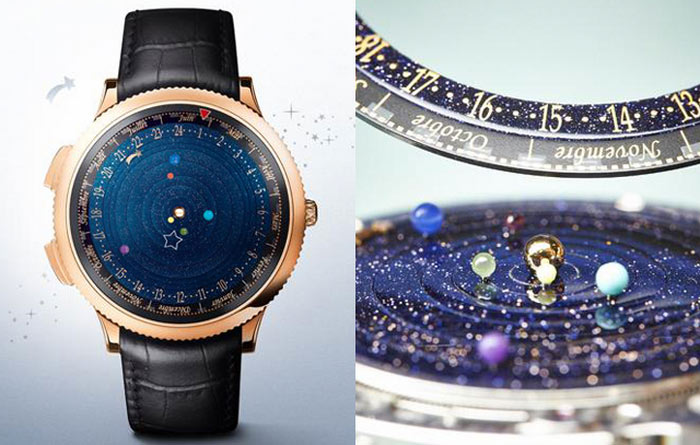 Most watches show current time, but until now there could hardly be found at least one watch or clock that would follow planetary orbits. The manufacturer of luxury watches, Van Cleef & Arpels, created the Midnight Planetarium Timepiece watch, which is capable of doing that.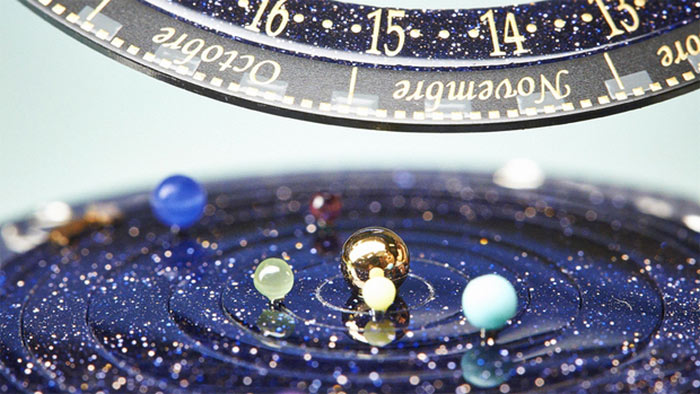 The frame of the chronometer is lined with 18-carat gold and many different semiprecious stones. As the manufacturer explains on its website, the company "achieved its dream of reducing the scale of the heavens to the dimensions of a wristwatch."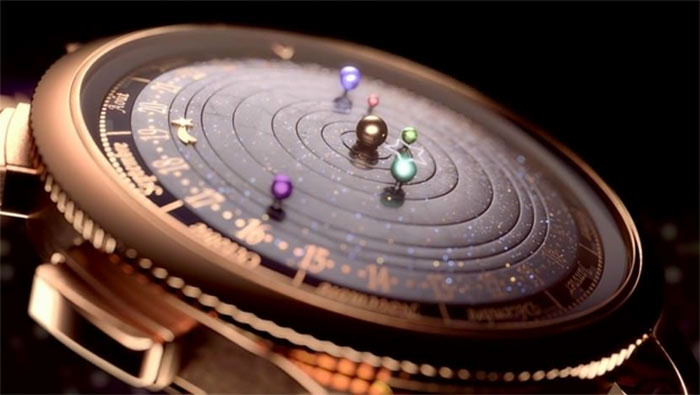 Each planet on the dial is represented by stones of various colors: the Earth is turquoise, Mercury is serpentine marble, Venus is chloromelanite, Mars is red jasper, Jupiter is blue agate, and Saturn is sugilite. In the center, there is the Sun of pure gold, and instead of the hand there is a golden comet moving around the dial.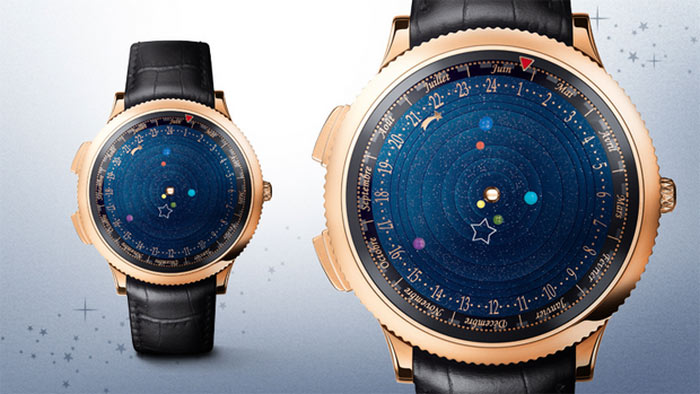 It is done not only for beauty: the planets actually move around the dial in their own orbits. The self-winding mechanism, made of 396 individual parts, moves each miniature planet with its real speed of rotation in the orbit. This means that the tiny Saturn will make a full circle along the dial in 29 years, Jupiter will need 12 years, Mars ends the cycle in 687 days, Earth needs 365 days, and Mercury – just 88 days. Neptune and Uranus were not added to the dial because their orbits are longer than most human lives last (165 years and 84 years, respectively).
At the backside panel of the watch, there is an engraving of the starry night sky. Time can be told with the help of the "comet" hand, which goes round the dial within 24 hours.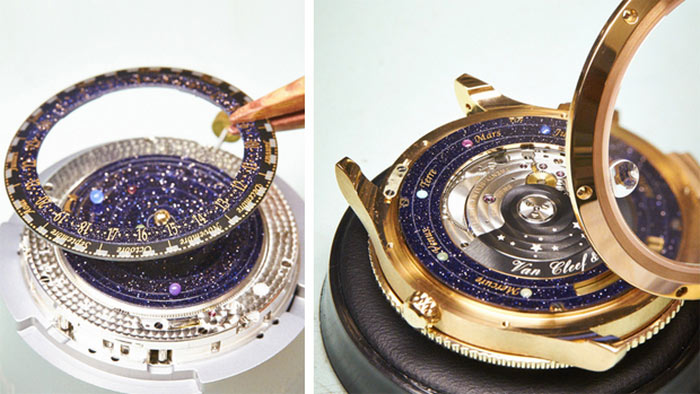 Interestingly, the watch has an additional nice feature – the owner can choose a specific day as his "lucky day", and on this date the Earth will move right under the star, engraved on the sapphire glass. The precious solar system, which will adorn the owner's hand, costs as much as $225,000.