The latest gadgets and electronics are traditionally considered toys for men rather than the sphere of girls' interest. However, girls are different, and not a single beauty would refuse having these technological wonders. After all, the gadgets included into this review are intended for professional care and prolong youth. The expected result is going to be as good as the one obtained in the parlor.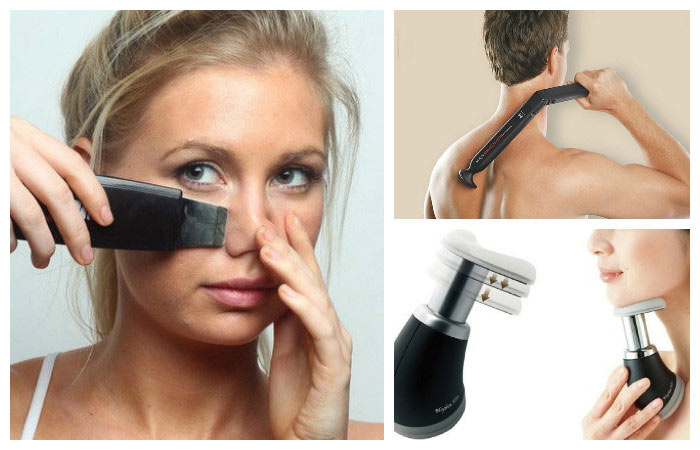 To maintain beauty, millions of women turn to professional cosmetologists. However, this procedure is both very expensive and time-consuming. That is why manufacturers of electronics try to attract customers by offering innovations that promise a wonderful result after home use. After a couple of years, these gadgets will certainly be added to the arsenal of every beauty.
So, is there any high-tech, but (relatively) affordable solution for the skin and body?
1. Magical Beauty Moon Double Skin Wand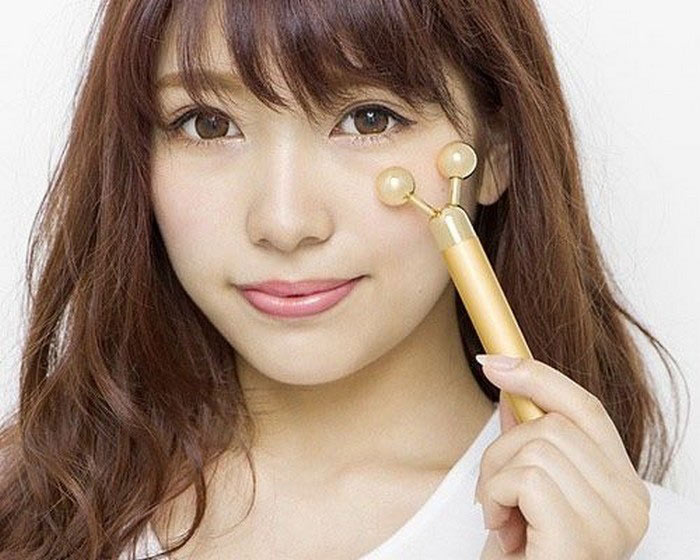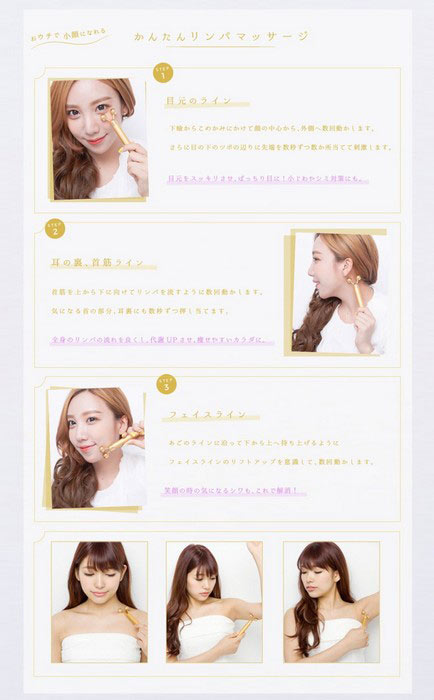 The Japanese gadget with a long and romantic name Magical Beauty Moon Double Skin Wand promises almost magical results of fighting wrinkles and the first signs of aging. Of course, there is no magic. The point is in vibration. The "wand" is equipped with two soft rollers that perform about 7,000 rotations per minute. Thus there is a micro-massage: it can enhance blood circulation and smooth wrinkles.
2. Mechanical cleaning
Most women are familiar with this phrase. Mechanical cleaning involves the use of scrubs, hard brushes and other severe accessories to clean pores from dirt. The creators of Labelle Ultrasonic device have gone even further: they suggest cleaning the skin with the help of micro impulses. The main advantage of this method consists in the inability to damage the skin as compared with the case of traditional cleaning. However, the gadget looks a bit intimidating.
3. Eye Slack Haruka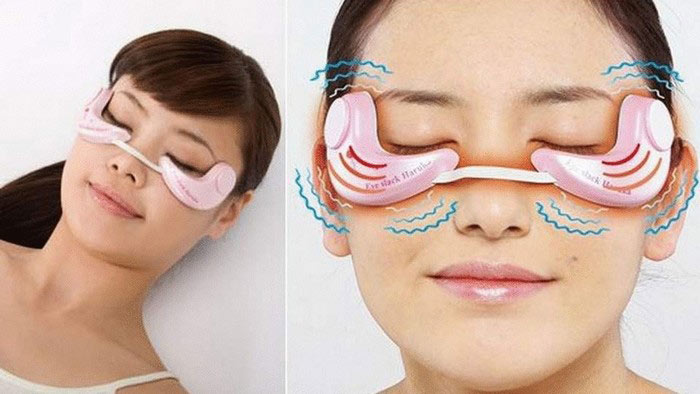 This is a real gadget based on soft silicone rather than a plain creamy mask. If you are concerned about swelling under the eyes or traces of lack of sleep in the morning, save 10 minutes of your time for another Asian miracle – Eye Slack Haruka. The device will conduct micro-massage of the sensitive zone and will disperse stagnant lymph. Accordingly, the swelling will disappear faster.
4. "A chilly look"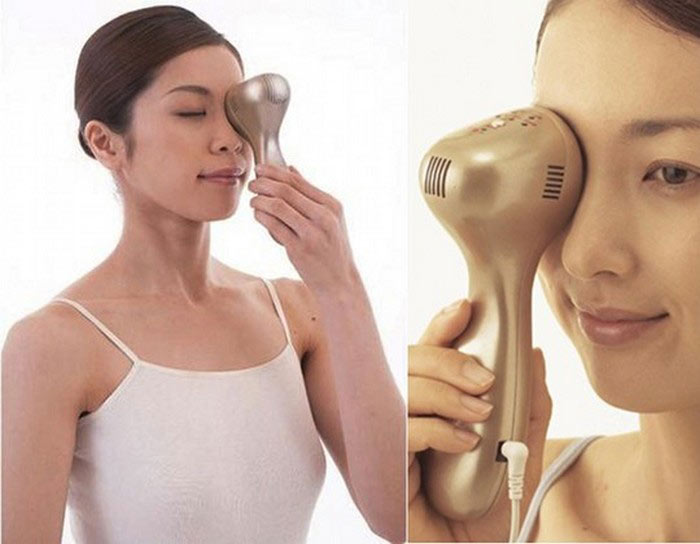 This is yet another modern gadget for the skin around the eyes, developed in the country of the Rising Sun. The main objective of this device is not only to remove swelling, but also to "freeze" the wrinkles. The lifting effect is achieved by exposure to low temperatures.
5. Facial sauna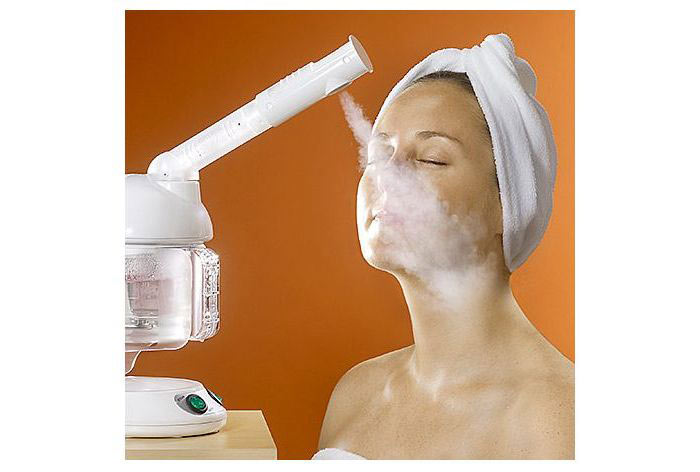 To thoroughly clean the skin, it is necessary to heat it first. It sounds obsolete to fiddle with facial baths, not being able to breathe under the towel properly, so modern women can take advantage of a special miniature Steamer Solutions facial sauna. After just a few minutes the pores would be cleaned as if you had been to a sauna.
6. Hitachi Lip Crie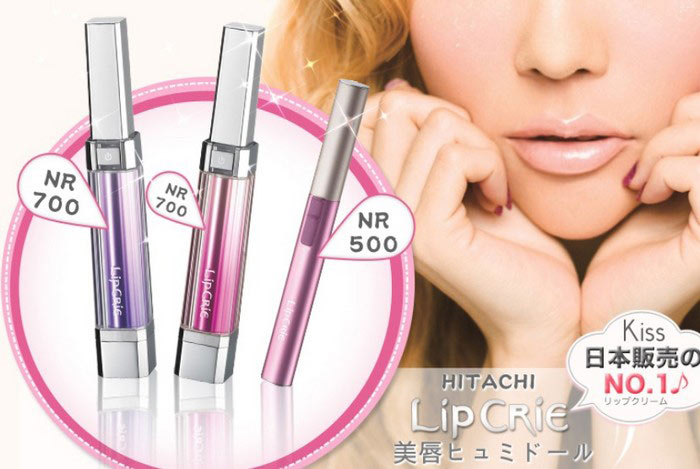 Plump lips are now in vogue. Women are willing to apply any chemical substance just to look "trendy". In Japan, scientists came up with an alternative, a gadget called Hitachi Lip Crie. This is a lip massager.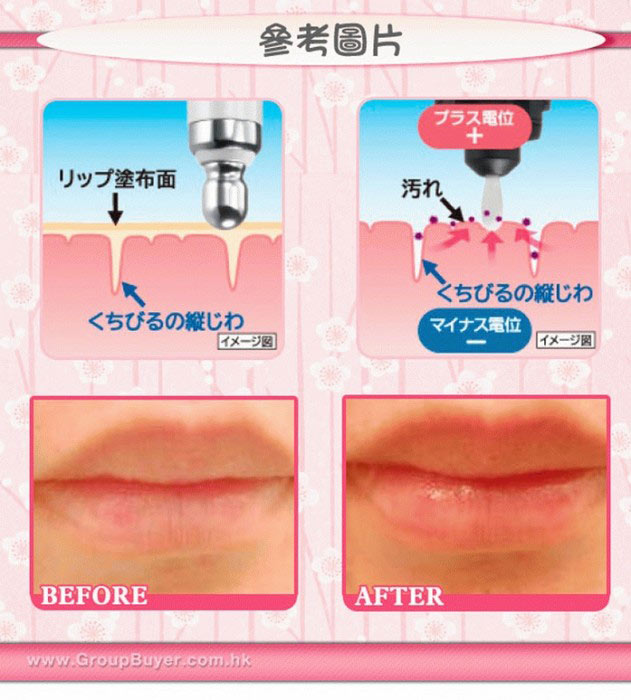 Due to intense vibration, it enhances the blood flow and literally increases the lips in size. It can also be used to easily remove even the most long-lasting lipstick.
7. Rhythm Slim Chin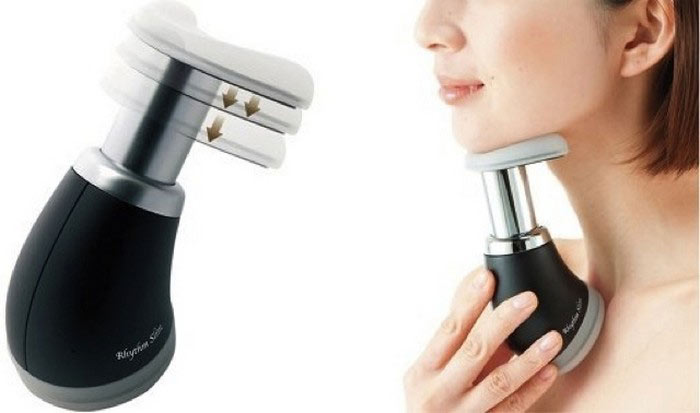 This gadget does not involve motors, vibrations or micro impulses. It is mere physics. Still, the manufacturers promise that by using the Rhythm Slim Chin simulator for 3 minutes (with intervals) each day you can get rid of the double chin.
8. Laser hair removal at home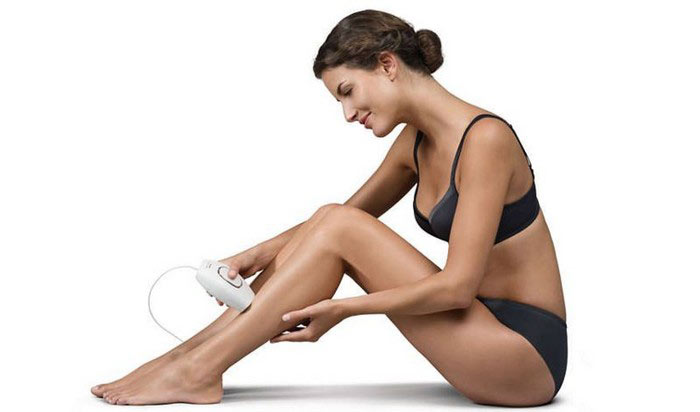 Electric, photographic and laser hair removal procedures are very much in demand nowadays. Their main advantage includes getting rid of unwanted hair for a long period (or even forever), and the main drawback is the high cost of such methods. Home devices for laser hair removal can be an alternative.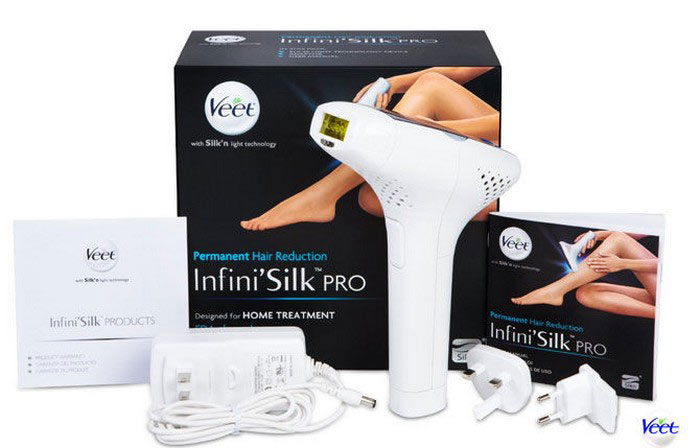 They are a little less powerful than their counterparts for makeup studios, but you can undergo the procedure at any time and will gradually get rid of all the unwanted hair.
9. Mangroomer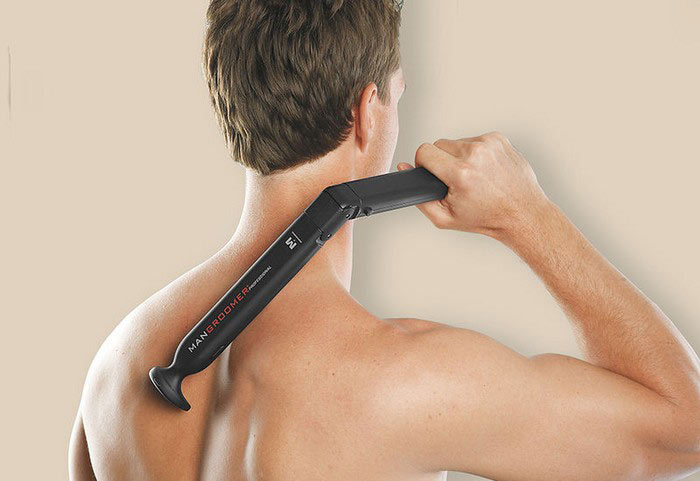 Our list contains some new gadgets for the stronger sex as well. Mangroomer electric shaver will help males easily remove hair in the most remote places: on the back, the chest and the tailbone. One should be well-prepared for the beach season, after all.