People are constantly having trouble with passwords having to memorize them and then rely on the impeccability of their memory. Then again you can forget where you wrote it down or somebody might take a peek at it. Or you can mix something up in the figure-letter jumble and have to punch it all over again.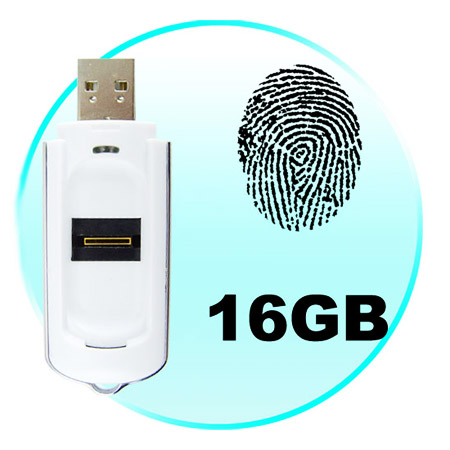 Fingerprint security locks all these drawbacks. And your "password" follows you wherever you go.
So here is a new device from Chinavasion – the USB Fingerprint Security Lock Flash Disk (16GB) – that will keep you computer data secure to be unlocked by your fingerprint (or by the password option should you prefer it the traditional way). It is a nice-looking white-with-silver affair of 16GB portable storage that also allows file encryption. The fingerprint-based access is provided with the help of the Atrua Wings ATW310 scratch-resistant fingerprint sensor.
You can connect it through USB 2.0 enjoying 8MBs reading speed and 7MBs writing speed, and it is compatible with every imaginable Windows OS.
Having 11 x 26 x 76 mm measurements, it costs EUR 39.47.
Source of the image: chinavasion.com.