Getting ready for a baby can cost around $12,000 the first year. The US baby care market is a more than $23 billion machine. Much of it is stuff you just don't need.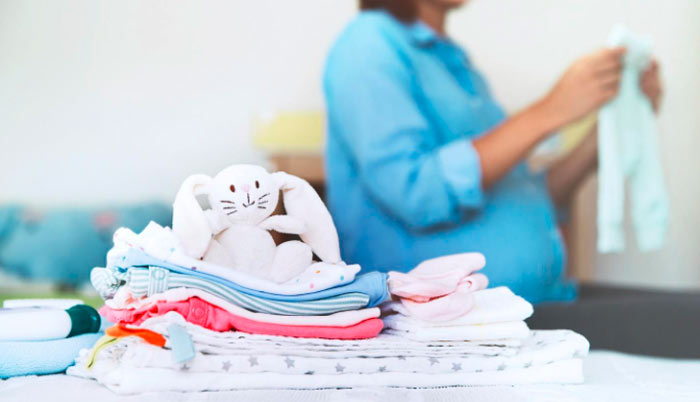 There are warmers for wipes and genies for diapers. There are formula mixers and special baby food processors. There are wipes for boogies, pacis, booboos, carts, car seats, faces, and bums.
You can get your onesies monogrammed, your diaper bag embossed, and your baby gate custom fit.
Are you wondering how to prepare for a baby without breaking the pink, personalized, BPA-free piggy bank? Focus on the essentials. Here's a list of the top 10 things you'll actually need.
1. Car Seat
Unless you live in a downtown area and are walking your baby home, you'll need a car seat before you can leave the hospital. As part of your discharge procedure, a nurse will examine the seat and make sure the belts are cinched properly.
What you don't need is the most expensive, fanciest car seat on the market. Check to make sure that your car seat meets the latest safety standards, and you're good to go. It's safer to buy in stores than online so you know exactly what you're getting.
Don't add gadgets or comfort devices that didn't come with your purchase. Car seats are not tested with add-ons, and safety isn't guaranteed with aftermarket products.
2. Postpartum Care
Giving birth is a messy, traumatic experience for your body, and sure, of course, it's very beautiful. Even the smoothest, most blissful labor requires postpartum care for recovery.
You'll need supplies to ease the transition. The hospital will provide you with extra-stretchy undies for the first few days. They'll also send you home with some pads, and a squeeze bottle for cleaning yourself after using the restroom.
Supplement your supply with at least one pack of maxi pads. Bleeding can last anywhere from 2-6 weeks. An ice pack helps relieve soreness or swelling from C-section incision sites.
3. Nursing Bra
Even if you're not planning on nursing, your body is preparing to. You'll want a soft, comfortable nursing bra that you can tuck breast pads into to absorb excess milk. If you will be breastfeeding your baby, a nursing bra is designed so that it doesn't interfere with milk flow.
There are snap down bras and support tanks that make access easy. You might choose a zipper bra or one with snaps between the cups. You might also find that it's more comfortable to sleep in an elastic, cross-front sleeping bra.
4. Feeding Supplies
The most important thing to have ready for a newborn is a way to feed your baby.
Most women don't nurse exclusively, and some babies need supplementing that can't come directly from the breast. You'll need bottles whether you're pumping to supplement or using formula.
Most insurance plans cover the cost of a breast pump. Get the best one available on your plan. An electric pump will save you time and hand cramping.
5. Diapers and Wipes
Babies go through about 2,500 diapers in their first year. Try not to think about it!
You don't have to stock up on diapers, but have a box of newborn size, and the next size up. Clean out the stock in your hospital room. You pay for those diapers anyway.
It's not a bad idea to buy the biggest box of wipes you can. Unscented wipes are best for baby's sensitive skin.
You'll want a changing pad or changing table so you have a place to take care of business when baby does theirs.
6. Bed for Baby
Buying a crib is where many people end up going crazy. Realistically, your baby doesn't need anything fancy, just a firm, flat surface to lay on without any entanglements. You can find just about any style crib you'd want from an online retailer like Bo Bebe.
For the first few weeks, you'll probably keep your baby close by. You can get a co-sleeper attachment for your bed or a bassinet insert for the crib.
7. Swaddles and Blankets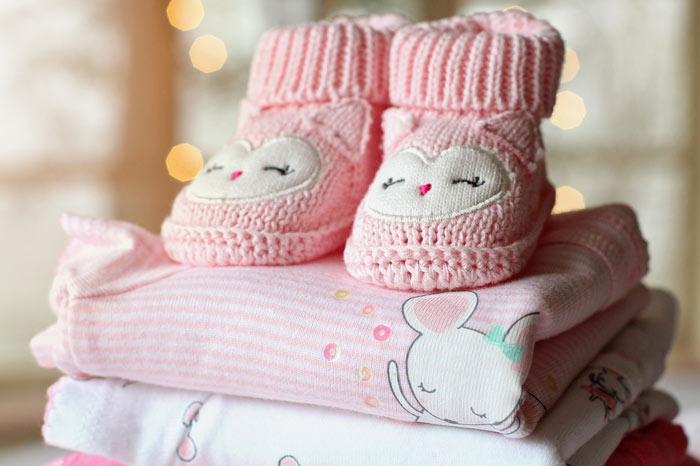 Babies often startle themselves awake and benefit from swaddling for the first few months. They're born with something called the Moro reflex that makes them spread their arms when they feel like they're falling. It's this motion that wakes them up.
You can buy swaddlers that velcro into place or you can use receiving blankets. Square-shaped muslin blankets are best for swaddling.
8. Burp Cloths
Newborns spit up often, some after every feed. Protect your burping shoulder with burp cloths.
Get enough so you can stash some in every room. You'll want easy access at all times.
9. Clothes
Unless your due date is in the summer and you live somewhere tropical, you'll need to have clothes ready for baby. Newborns go through lots of outfit changes in the beginning, so save the cute outfits for a little while.
Get plenty of onesies and lightweight bodysuits. Sleepers with an open elastic bottom are great for quick diaper changes at nighttime.
10. Water Bottle
The best way to take care of your baby is to take care of yourself. Things like breastfeeding and night waking are dehydrating and exhausting.
Buy yourself a nice, reusable water bottle to remind yourself to keep drinking throughout the day. Drinking enough water will also help you lose the baby weight and reduce bloating.
Take Advantage of Freebies to Help Prepare for a Baby
While you're preparing for your first baby, don't dismiss all the freebies!
You can get free formula samples by mail or from your doctor. Some formula companies will even give you a branded diaper bag.
Gerber will send you a free baby nutrition kit. Gymboree and Kindermusik provide vouchers for one free class.
Target and Amazon both offer coupons and samples if you complete a baby registry. And there are several book bundles you can get for only the cost of shipping.
Are You Getting Ready for a Baby?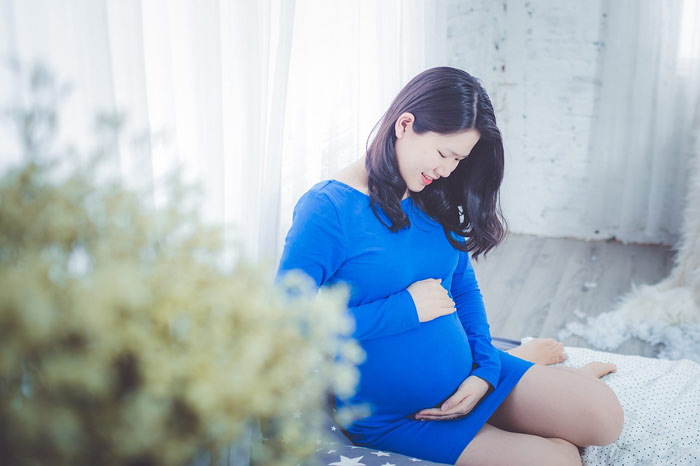 If you've begun to prepare for a baby, don't be intimidated by the huge variety of must-haves. Hone in on the essentials, and buy the rest when you need it. Your baby might hate a swing and love a bouncer. Wait and see.
Are you newly pregnant or farther along? Even if you're still trying to conceive, we've got you covered! Check out our pregnancy category for survival strategies and pregnancy tips.