70,000 dead mothers all over the world is the price the world pays when women resort to clandestine and unsafe abortions. Thus, despite an overall improvement due to the use of contraceptives and a decreasing number of abortions, unsafe abortions remain a deadly enemy of the mankind.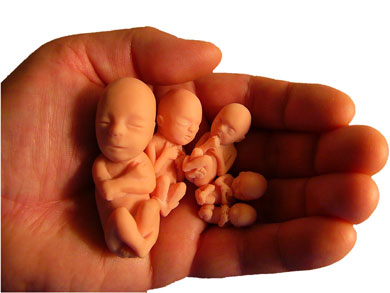 The famous US Guttmacher Institute reports that the number of world abortions went down considerably. The latest known figures refer to the year 2003, and they show 41.6 million in comparison with the 45.5 million in 1995.
Yet these statistics are not applicable to secret and unsafe abortions: there is hardly any difference within the same timespan, the figures coming down from 19.9 million cases in 1995 to only 19.7 million in 2003.
Therefore it seems unlikely that there will be any improvement on the awful 70,000 (more than half of those women died in Sub-Saharan Africa).
The Guttmacher Institute report accentuates the fact that the highest number of unsafe abortions fall within countries where ending a pregnancy is prohibited by the law. Whereas mitigation of legal restrictions and legalization of abortions in other countries brought about a visible decrease of deaths from abortion.
Source of the image: sxc.hu/profile/lumix2004.