The talks that women now have more freedom, and men no longer play the traditional roles seem nothing more than words. Since statistics shows that we still wash, clean, and do the washing up, while men continue to be remote from it.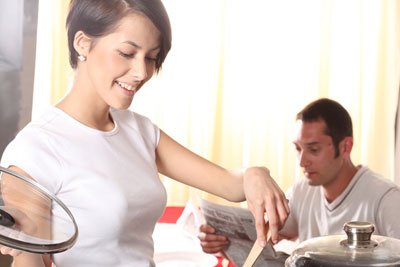 The statistics concerns the British society, and one can infer that the situation is no better in other countries.
What really happens at the same time, when we are happy to see men changing?
Women continue to spend more time cooking, cleaning, washing, and putting things in order. According to the recent statistics, a woman devotes 10 hours per week, or 85 minutes a day, to cope with these chores, while men spend 57 minutes per day working about the house.
Moreover, the general time of 10 hours per week significantly increases when women have children. Mothers with children spend 16 hours a week doing their household chores (while their partners devote 11.6 hours per week working about the house).
During the period of a year, women spend three full weeks on housework, while their husbands spend two weeks.
What takes most of our time?
105 minutes a week are the time for cooking
77 minutes are for washing and ironing
68 minutes are spent cleaning the house
Let us compare it with the time spent by men:
66 minutes are for cooking
30 minutes are spent washing and ironing
36 minutes are devoted to cleaning
And what do British women want? Do they want complete equality? And what for, one can ask. Is it unpleasant for them to do it all for their family? Do they regret spending three weeks a year to make the lives of their nearest people (and their own, too) more convenient, clean and comfortable? There are many women in the world, who spend more time on these activities, and most of them do not feel humiliated, because they do everything for their beloved ones. And what is your opinion?