No matter what the predominant idea about how long it takes men and women to prepare for going out was over the centuries, it is now officially pronounced that men take more time!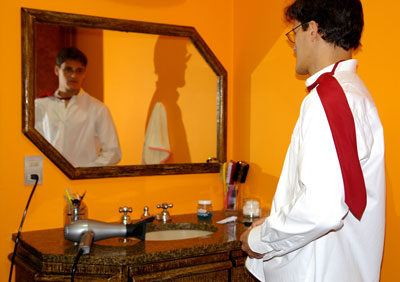 A study commissioned by Superdrug involved a convincing number of over 3,000 males and came up with the figure of 83 minutes a day spent by men on their appearance compared to women's 79 minutes.
The choice of clothing alone takes them more! 13 minutes for men against 10, even if the results are disappointing or they exhibit no obvious changes in their outfit.
Another point touched upon the expenses for grooming products, coming up to £25.22 monthly, and £302.64 for the whole year.
Superdrug's spokesperson, commenting upon the results of the study, said the days of the rugged males who went about looking as if they never saw themselves in the mirror are past. "These days, everyone appreciates a man who takes care of his appearance, smells nice and looks like he has made an effort… The likes of David Beckham, Zac Efron, and Cristiano Ronaldo are well known and well loved for being unafraid to experiment with products and always look like they've spent hours getting ready to go out."
So what are the chances of this being but the beginning of a growing tendency?
Source of the image: sxc.hu/profile/duduhp.