There's always a big win at lottery and it costs nothing to dream – moreover, so many people are willing to dream. EuroMillions commissioned a survey with an aim to knock together lists of things "which are beyond [people's] wildest dreams." Imagine you won a whooping big jackpot… What would you buy?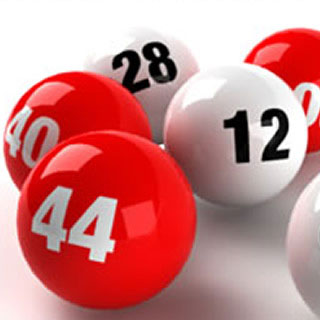 While you are pondering on it sorting through your wishes, most women go for a holiday cottage, a diamond ring from Tiffany and enlisting the services of a personal trainer.
Not so with men – they prefer a Manhattan penthouse to a country house, an iPhone 5 to a sparkler and an Aston Martin Vantage 8 to an opportunity to get personal workouts.
The poll embracing 3,000 people showed a great difference between men's and women's desires. A spokesperson for EuroMillions who called the two lists "fascinating" pointed out that women delight in designer fashion and foster some ideas towards making their home more stylish – whereas with men the heavyweights are "the very latest developments in technology and vehicles alike."
Many people, given a chance, are not averse to having a GulfStream G6 private jet and a Princess hand-built yacht. A vineyard is also among the desired possessions. Men showed their romantic side in wishing to have a castle – a dream that doesn't seem to visit women at all.
The results reveal that the average woman would be quite happy to get a new wardrobe with high-profile tags draining, no doubt, the jackpot in a matter of days.
Women Would Spend the Jackpot Winning on:
from £200,000 to £425,000 for holiday homes in Tuscany, Cornwall and places like that;
from £10,000 to £48,000 for a car like Audi TT convertible;
from £2,000 to £10,000 for jewelry from Tiffany;
from £500 for good shoes to over £2,000 for Christian Louboutin stilettos;
around £826 for a SMEG fridge;
around £30 per session for personal training.
Men Would Use the Jackpot Winnings to Pay:
from £300,000 for a penthouse apartment in Manhattan to £1M for a castle;
from £100 for an Aston Martin Vantage V8 to £1M for a Bugatti Veyron;
from £110,000 for a helicopter to £36M for a G6 private jet;
from £200 for an iPhone 5 to £600 for an iPad 2.
Also men think it worthwhile to dish out about £100 for cup final tickets and £300,000 for a Princess bespoke hand-built yacht.
Source of the image: Winthelottery.