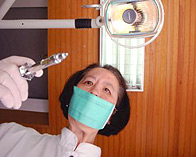 Chinese woman Liu Chang cannot use her left hand anymore. Her headaches become more and more painful each year. But the lump the size of an egg in her cheek is the most unbearable reminder of how an injection that was supposed to make her prettier destroyed her life instead.
Liu was in her mid-30s when a doctor in the southern boomtown of Shenzhen recommended a "shaping" shot of a so-called miracle gel to shave years off her face. Instead, the procedure led to disfigurement, chronic pain and depression. So last autumn, she joined more than 50 other women in a lawsuit against the maker of the gel.
"People stare at me like I'm a monster," said Liu, now 45 and living with her mother in Beijing. "I have no boyfriend, I have no job… I finally decided I had to do something".Liu is part of a burgeoning consumer rights movement in China, where victims of shoddy and outright dangerous products have long been unaware of their legal rights or had nowhere to turn for help.
Consumer associations have sprung up in every province, and the State Administration of Industry and Commerce says it received more than 4.6 million consumer complaints in 2006 alone. While the success rate of those complaints is hard to track in a communist regime, the administration says it recovered $103 million (EUR 75 million) in all for consumers.
With growing prosperity, consumers are realizing they have the right to decent products. And the furor over contaminated Chinese exports such as toothpaste and pet food has drawn attention to shoddy consumer goods produced for domestic use. A Chinese regulator said this month that about 15 percent of China's products did not pass random safety checks.
"It's for all of us to fight for our rights," said Wang Hai, the country's most prominent consumer advocate. "Everyone has to do their part. You can't just sit around". Wang said he files about 100 lawsuits a year – 95 percent of which are successful – and has won back $400,000 (EUR 290,000) to $500,000 (EUR 365,000) for consumers in the past nine years. He added that it's now easier to win cases because both the courts and companies are more aware of consumer rights. Wang, who has been dubbed China's Ralph Nader by the foreign media, doggedly campaigned on behalf of victims of the gel. He gave Liu the number of her lawyer, Zhuo Xiaoqin.
"It's so pitiful. I think it is too much for a woman," said Zhuo. "Her life was ruined by someone who made big profit". Despite the new awareness of consumer rights, definitive results still remain far and few between, thanks to a tangle of red tape and a legal system that's hard to navigate.
"The more they are harmed, the more their awareness will grow, but that will take time," said Zhou Qing, author of a book on the shady world of Chinese food production. Liu's odyssey offers a glimpse into the challenges confronting consumers in China. She went to a hospital in Shenzhen in 1998 to have a cyst removed. While there, a doctor said he could turn her into a stunning beauty with a clear gel – at a 50 percent discount.
"I fell for it. I wasn't unhappy with my looks. Not so bad right?" Liu said, holding up a black and white photo of herself before the injections. Her hair is long and glossy. She's wearing dark lipstick and a small smile. Then a successful sales manager, she plopped down 7,000 yuan, US$925 (EUR 675) at today's exchange rates, for four shots of gel into her temples and cheekbones. By 2004, the gel had hardened into a lump in her cheek that is still growing. Wide yawns shoot the pain through her temples.
The gel has traveled and will remain in her body for life. She risks facial paralysis if she tries to get it removed. The doctor denied ever promising the gel could be safely removed and eventually refunded Liu's money. Lawyers in Shenzhen refused to take the case, saying there was no way to win against the powerful Fuhua Group conglomerate. Officials at Fuhua Pharmaceutical Co. Ltd., which made the gel, could not be reached for comment.
"I was so gullible. I knew nothing," said Liu, carefully sipping orange juice through a straw in a Beijing cafe, her jaw stiff. "I wished at that time there was someone who could help me with my rights". The gel injected into Liu's face was a Ukrainian-made prototype for the product Fuhua later sold in China as "Ao Mei Ding," a Chinese play on the word "Amazing." The once wildly popular breast enlarger caused so much pain and disfigurement that some victims had their breasts removed. The gel was banned by Chinese regulators last year.
Liu returned to Beijing in 2005. Shenzhen, where Ao Mei Ding was regularly and aggressively marketed on television and radio, held too many bad memories. The lawsuit seeks compensation for post-surgery costs, including the 50,000 yuan (US$6,600; EUR 4,800 at today's exchange rates) she's spent, and for operations to remove the lump if she chooses, which could run up to 20,000 yuan (US$2,600; EUR 1,890) per visit.
Liu will likely have to wait months for results from the suit, if she gets them at all. But for her, the most important thing is to show that the company was wrong.
"It's not a matter of money," said Liu, her voice low and her speech slow from the lump. "My life is over."
Source: ap.org