Actress Gwyneth Paltrow is going to open her own Blow Dry Bar. Unlike traditional salons, where you can have a haircut and dye your hair, blow dry bars are engaged exclusively in hairdos – visiting such an institution, you can get a perfect hairdo to appear at a carpet event.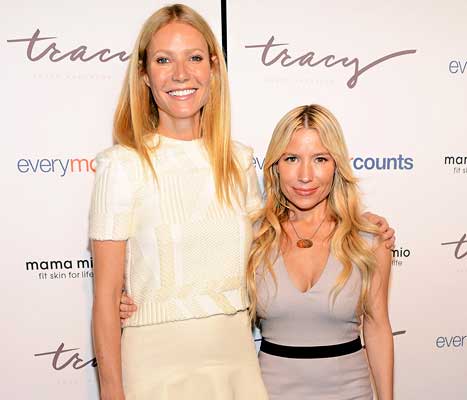 The opening of Paltrow's salon is scheduled for April 2013. In this new business, the Oscar-winning blonde is helped by her partners: coach Tracy Anderson and star stylist David Babaii. David's new blow dry bar will be part of Tracy Anderson's Brentwood fitness studio in Los Angeles. The clients of the studio will be able to make a hairstyling, surviving even the most vigorous exercise, or correct the hairdo after a workout.
In an interview with Cosmopolitan.com, Anderson said that while the members of their fitness club were working on transforming themselves into ideal men and women, David Babaii's team would create hairstyles that would perfectly match the face shape and the lifestyle of each client. They would also help select the best care for the hair.
Gwyneth has been working in the beauty segment for a long time – she has signed contracts with such brands as Max Factor, Hugo Boss, Goop and Butter London. Now it is the time for hairstyles!
The cost of services in Gwyneth's new salon has not been announced yet. However, Paltrow is known for her devotion to luxury things and expensive services, so we can assume that hair care in her salon will cost a lot.