Online auctions have their uses, at least the one on the British millibid site proved extremely beneficial for a 20-year-old would-be model Danielle Sheehan. Her participation in the auction ended with her winning a boob job for a ridiculous amount of £3.90.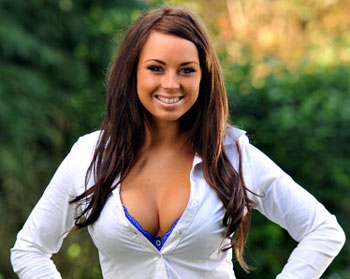 Sheehan, who works in health care, bid at the site for an "ultimate ¬makeover" and was astonished to come up as winner! Having always wanted to possess larger size breasts, she opted to have a boob job that is normally worth in the vicinity of £4,000.
The lucky winner went to a private clinic in Norwich where an outstanding cosmetic surgeon did a great job of increasing her bust size from 34C to 34E, giving her new curves that she is only too happy to display.
Sheehan, who never expected her expensive dream to come true, claims her breasts are now "so much better than the ones God gave me."
They were painful for some time after the operation, she further says, but they are no longer now. Her mom and her boyfriend are also delighted with her new looks.
The young woman hopes that she will be getting more modeling work after the op that cost her less than a push-up bra.
She received her congratulation from a spokesperson for millibid who were auctioning a MacBook at half a pound, 46″ HD TV at £2.29, and a new Audi TT at £11.73.
Source of the image: Bigredkev.