MDC has made up the list of Top 25 Sexiest Models. Let us find out who has been ranked first.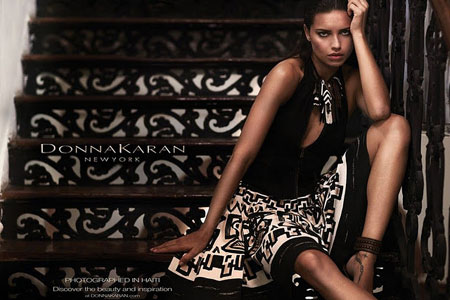 The criteria for being included into the list and getting a place in the ranking were based not only on the models' appearance. Their professional achievements were also taken into consideration: being demanded in the fashion world, participating in successful advertising campaigns, frequent appearing on the covers of the leading glossy magazines, and supporting social and cultural projects.
From this point of view, the most successful models were the Brazilian beauties: the first and second places in the rating were given to Adriana Lima and Gisele Bundchen. All in all, the list includes nine representatives of this country.
The United States is another leading country according to the number of the sexiest models in the world. American model Kate Upton was ranked third, and there are four more Upton's countrywomen in the list. In addition to Brazil and the USA, the list includes the Netherlands, Russia, the United Kingdom, Australia, South Africa, Namibia, and Israel. Almost all the girls in the ranking have had the position of an "Angel" at the Victoria's Secret lingerie company.
So, let us meet the 25 sexiest models in the world:
Adriana Lima (Brazil, 31)
Gisele Buendchen (Brazil, 32)
Kate Upton (USA, 20)
Candice Swanepoel (South Africa, 24)
Rosie Huntington (UK, 25)
Miranda Kerr (Australia, 29)
Alessandra Ambrósio (Brazil, 31)
Doutzen Kroez (Netherlands, 29)
Lara Stone (Netherlands, 29)
Isabeli Fontana (Brazil, 29)
Anne Vyalitsyna (Russia, 26)
Izabel Goulart (Brazil, 28)
Irina Shayk (Russia, 27)
Behati Prinsloo (Namibia, 23)
Erin Heatherton (USA, 24)
Alyssa Miller (USA, 23)
Bar Rafaeli (Israel, 27)
Lily Aldridge (USA, 27)
Edita Vilkeviciute (Lithuania, 27)
Lindsay Ellingson (USA, 28)
Ana Beatriz Barros (Brazil, 30)
Emanuela de Paula (Brazil, 23)
Cintia Dicker (Brazil, 26)
Marloes Horst (Netherlands, 24)
Lais Ribeiro (Brasil, 20)