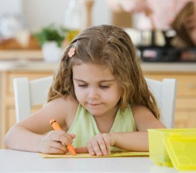 Geniusbeauty is going on publishing brain games. The following task is given to children in kindergartens. If the kid gives the right answer, they are admitted to kindergarten. But many adults fail in solving it. Try yourself, would you be admitted? 🙂
Here is the task:
28+32=2
82+6=3
69+11=2
2+50=1
95+71=1
49+16=?
Find the right number. And comment, why it should be there, explain the logic.
Please, if you want to find the result yourself, do not look at the comments of this post, because the correct answers can be written there. Good luck!