The cost of weddings seems to rise and rise alongside the cost of living. Making and sticking to a wedding budget is essential to making sure that your nuptial plans don't run up into a massive bill. Here's our rundown of how to get the best out of every slipper, invitation and flower centrepiece to make sure that your hard earned money is well spent. The biggest return on investing money in a wedding is seeing the smile the happy couple's face when they realise that their friends and family are having a wonderful time.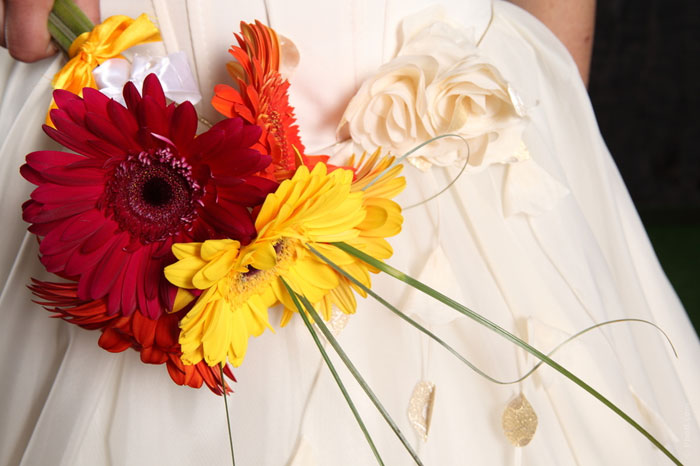 Don't be afraid to negotiate
Wedding vendors and service providers are all in competition with each other, so make the most of the crowded market with a steely talent for negotiation. If you don't feel like you're a natural haggler it isn't a problem–all you have to do is politely goes to a vendor and say that you are able to get the same service for less with a rival. Often they will price match you.
Saying no to unwanted extras
Every venue, photographer and florist will try to make more money out of you by offering you unwanted extra services. Beware of the emotional manipulation! Spending money on thrills that you will soon forget does not mean that your wedding or your marriage are less meaningful.
Make a list of splurges and saves
You will find that certain parts of the wedding where allocating more budget is necessary because you feel passionately enough about them. Example, having a live band might be more important to you than buying the most extravagant dress that you can afford. If you make a clear ordered list of priorities then fitting them in the budget will become easy.
Book in the off-season
Holding a winter wedding can make for some very creative wedding theme ideas and you will save yourself a bundle of money by doing so. Venue and other suppliers like florists and photographers will offer very cheap rates in off-season. This is a great option if you want to seriously cut your budget down and it will also increase your chance of getting the venue that you want because demand will be much lower.
Use a wedding budget planner
Using a budget planner can ameliorate the difficulties that arise when keeping track of multiple diaries, organisers and scraps of paper. Digitise your wedding planning and keep everything in one handy space. Use the wedding budget planner here to get started: http://www.weddingsite.co.uk/tour/wedding-budget-planner
So there you have it, hopefully this guide will help you shave a few pounds off your wedding expenses. Remember that planning ahead is key and don't be afraid to be firm about what you want in order to get the best price. Perhaps the biggest danger is saying yes to extras that you don't really want or need because all your friends and family tell you that they are necessary. Stay firm, and you won't go wrong.