Hair is one of the main decorations of a woman. Undoubtedly, everyone wants to be healthy and look beautiful. Having this hope, we tend to listen to the recommendations given not only by the experts in this field, but also by those whose hair beauty and attractiveness cause admiration and some envy. The stars of the catwalk, show business or cinema usually make no secret of their methods of hair care, so why not take advantage of their advice.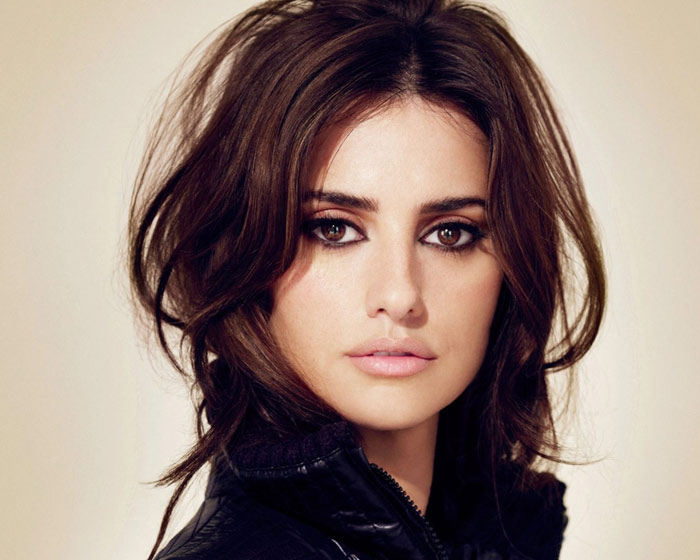 Michelle Pfeiffer
Elegant blonde beauty Michelle Pfeiffer says she uses the following mask recipe for hair care.
Cook 2 egg yolks, ¼ cup honey, and 25 grams of rum. Dilute 25 grams of apple cider vinegar in a glass of water to wash your hair.
First, honey is heated (to become liquid and flowable), and then it is cooled slightly and applied to the hair roots. Next, we whip egg yolks and rum and apply the resulting mousse to the hair along its entire length. After this, you should put on a shower cap, cover your head with a towel and keep the mask for about twenty minutes. After this period, wash off the mask with warm water. You can use a mild shampoo. At the end of the procedure wash your hair with a solution of apple cider vinegar.
Penélope Cruz
Sultry brunette Penelope Cruz admits that she loves to treat her hair with an original healing product.
It consists of coffee (natural ground), mango, maple syrup, cinnamon and quail eggs. The actress recommends making the mask from a carefully whipped creamed mixture that should be kept on the hair for an hour and then washed off without using a shampoo.
Melanie Griffith
Melanie Griffith, like many women, loves to use hair care oil.
The star prefers almond color and applies it in a combination with olive oil. The hair is thoroughly cleaned with a mixture of these oils from the mid-length to its ends. Such a mask should be kept for about 40 minutes and then rinsed thoroughly with water, using a shampoo.
Monica Bellucci
Another Italian beauty – Monica Bellucci – loves olive oil as a healthy way of hair care.
However, it has been written that Monica increasingly prefers palm oil these days in order to stimulate the hair growth. She restores her curls using magnolia oil, which not only treats the hair but also gives it a heavenly scent of this wonderful flower.
Catherine Zeta-Jones
Famous actress Catherine Zeta-Jones uses honey diluted with light beer as a hair mask.
According to the celebrity, this mask makes her hair strong and silky and allows her to fight with uneven ends. The idea is simple: the honey-and-beer mask is gently rubbed into the scalp and hair roots, and then it is kept on the hair for 30-40 minutes and washed with a shampoo.
Julia Roberts
Julia Roberts prefers masks with… mayonnaise.
Indeed, mayonnaise (the natural one) is a very useful product because it is made from egg yolks, vegetable oil, and mustard powder. All these ingredients, both together and separate, provide a very positive effect on the condition of the hair. Keep the mayonnaise mask on the hair for twenty to thirty minutes. During this time, the scalp and hair follicles absorb (as much as possible) all the necessary nutrients.
Molly Sims
Molly Sims, American top model and actress, calls avocado her favourite conditioner.
She presses one ripe avocado fruit in a bowl and then puts it on dry hair. Molly keeps the mask for twenty minutes and then thoroughly washes her hair with shampoo.
Melissa Joan Hart
Melissa Joan Hart admits that she loves the smell of lavender.
Every day she applies lavender oil on her hair, paying particular attention to its ends. Melissa believes that this simple procedure makes the hair healthy, obedient, and fragrant. And she is right – this natural product really improves the condition of hair, adds shine and strength, stimulates growth, and reduces breakage and loss. Furthermore, lavender oil is effective in the treatment of dandruff. To improve hair growth, warm lavender oil is rubbed into the scalp with the help of massage movements for 20 minutes before washing the hair.
Linda Evangelista
Top model Linda Evangelista is undoubtedly one of the brightest stars of the catwalk.
To protect her hair from the effects of frequent dying, Linda does a healing mud mask each week. Such dirt is a versatile product, saturating the skin of the head with minerals that abound in the Dead Sea. Natural mud contributes to the healthier hair and scalp. Apply a mask of mud on the washed hair (on its entire length) and wash it after 10-15 minutes.
Scarlett Johansson
Scarlett Johansson pays much attention to her hair and gently takes care of it, especially with regard to the dying procedure. Therefore, before dying the hair, Scarlett's stylist applies argan oil (from the fruit of the argan tree) on the strands of her hair and scalp and then adds a few drops of the mixture to soften the impact of an aggressive dye.