KissKiss Gold and Diamonds looks more of a jewelry than a makeup product. Handcrafted by French jewelers, the case of lipstick dazzles with sparkle of yellow gold and 199 diamonds.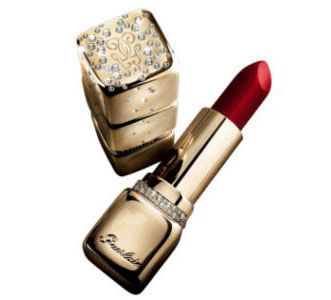 KissKiss Gold and Diamonds is available in 15 different shades, but if a potential buyer wants more than that, Creative Director of Guerlain, who offered world's expensive lipstick, can create a custom shade. The lipstick's case can be adorned with engravings or gems.
The world's expensive lipstick rings up at $45,000.
Source of the image: Keral.com.