Do you enjoy the time when the new season comes? Certainly. This is the time for the long-awaited shopping. However, then frustration comes: "Why have I bought so many unnecessary things?".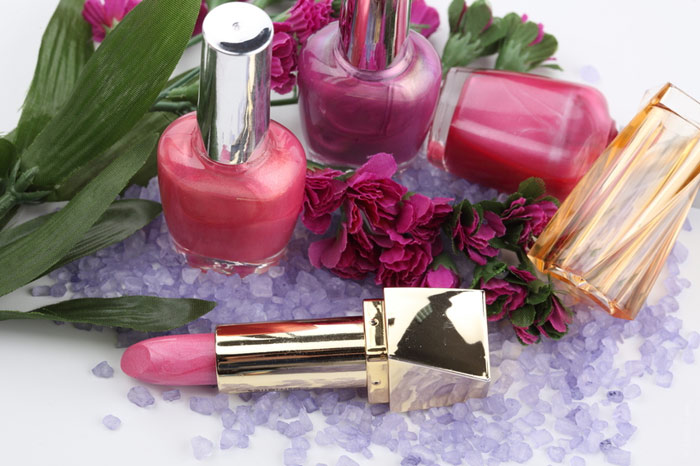 We offer you a brief tutorial about the things you need to buy for fall and early winter, and the summer cosmetic products you can use.
Summer products to use in the Fall:
Face lotion sunscreen
If you used a light liquid sunscreen in the summer, and you still have it, do not put it off until next summer, use it now. Besides, the shelf life of such lotions is usually no longer than a year. Why do you need this product in the fall? Firstly, light protection from the sun can not hurt. And secondly, a sunscreen lotion can be used as a primer before make-up. The product makes the skin matte and helps it to retain makeup.
Self-tan
If you have a quick self-tanning product, which is revealed 1 hour after the contact with the skin, try the following trick. Apply the product to the body and face before dinner. Then wash it off just before going to bed. The next morning you will wake up with a slight golden tan, while the sheets and pillowcases will remain clean.
Salt hair spray
A beach wave certainly looks not so appropriate in the office in fall. However, do not forget that this product creates a texture that can be used for spectacular fall hairstyles. How to apply a texturizing salt spray in the cold season? Dry the clean wet hair 80%, apply the salt spray abundantly, and then dry with a hairdryer. You will get soft waves without stickiness. This product works for all hair types, making them wavy and fresh.
Liquid bronzer
Unlike powder products (such as a bronzing powder), a liquid bronzer looks the most natural, because it leaves the skin fresh and hydrated. Liquid bronzers contain natural oils that are needed to moisturize the skin in the fall. Use a liquid bronzer as a blush to "mold" the face, or as eye shadows.
Summer products that should be replaced:
Mascara
Not that there is any special winter formula for the mascara, but it is a product to be changed as often as possible, at least one time during the season (i.e once in 3 months). Ophthalmologists recommend this, and make-up artists agree with them. Do not take your summer mascara into the fall makeup bag – buy a new one.
Thermal water
The product is good for hot days or stuffy offices and will not benefit at sub-zero temperatures. Just imagine what might happen to the surface of the skin in the cold if it contains micro-droplets of moisture. If you are used to the sensation of freshness and slight moisture on the face, buy special face wipes soaked with oil or moisturizer. If you do not rub your face, they will not affect your makeup.
Lip gloss
This product cannot cope with the problem of chapped lips. You need a rich lipstick. If you do not use lipstick, there are several solutions. First, before you apply the lip gloss, create a base coat using vaseline. Second, replace the lip gloss with a lip balm. Third, use lipstick and apply your favorite summer lip gloss on top.
Tropical fragrance
Of all the summer fragrances, only the one with sea notes remains relevant. Any other summer scent, such as tropical, fruit and citrus, is not for the cold season. Therefore, pleasant and aromatic shopping is waiting for you: buying a winter fragrance. Pay attention to the perfume with notes of wood, flowers, and oriental notes.
Cosmetic products that you need to buy for the fall season:
Powder
Additional skin protection from the cold and wind is necessary. This product does not replace the foundation but complements it. Take a convenient compact with you in your makeup bag and fix your makeup during the day.
Face and body oil
Add the oil into your summer products, enriching them and turning into moisturizing products. Oil can be added to a night cream, foundation, daily moisturizing cream, and even highlighter.
Makeup brushes
We often hear about the importance of cleaning makeup brushes regularly. However, the longer you use the same brush, the more likely the development of infections is. Fall is a good season to buy new brushes. You will need a wide flat brush for foundation, a medium-sized flat brush for eye shadows and a round kabuki brush for powder.