In the new season, pastel shades of manicure are going to be the choice of many. This trend is especially popular and relevant in early spring, because muted and soft colors will complement the pale skin of the hands and face after the winter season.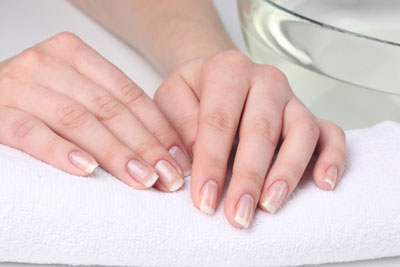 Are you getting ready for shopping to buy the new spring 2012 products? Do not forget about the soft Easter shades. And if you ask what it is, we will give you an answer. It is enough to remember the three main groups of pastel shades, which are relevant in spring 2012.
Mint Nail Enamel Shades
The shades of mint were popular on the catwalk while presenting the spring collections. It is a great color to go from winter to spring, because it resembles the emerging greenery, despite being not so bright. The universality of the color is in the fact that it "works" with any skin tone, adding neatness and tidiness to everything, including the rocker's outfit.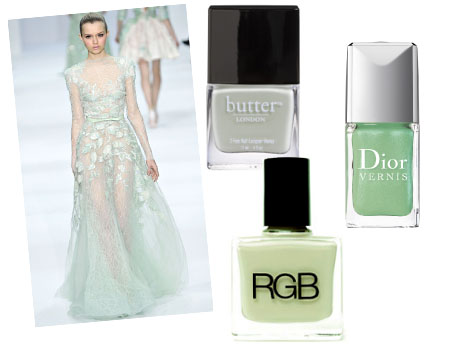 Lilac Manicure Shades
These shades look best on the olive skin and the skin of medium and dark tones. The light skin will look worse with it. So before buying a lilac shade, try it in the store, if possible.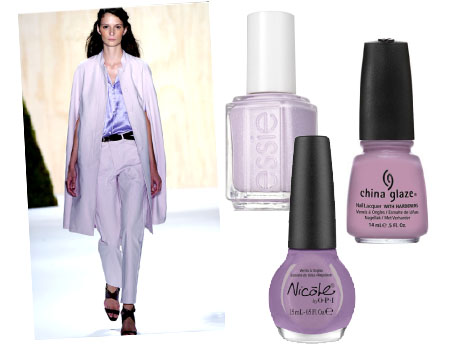 Pale Pink
Pale pink is a great accent to complement the spring flush and floral motifs in dresses. The trend is for glossy pink nail polish, whereas matte coating is not for the pink color. It can be combined with glitter. You do not know for sure which shade to choose? Pick up the color depending on your lipstick or rouge.