How often do you regret that you can not fully use the purchased bottle of a nail polish? The shade is not suitable, and you cannot return the nail polish to the store, so the money is wasted. In the U.S., there has appeared a new service, which will help you not to feel disappointed if you dislike the shade.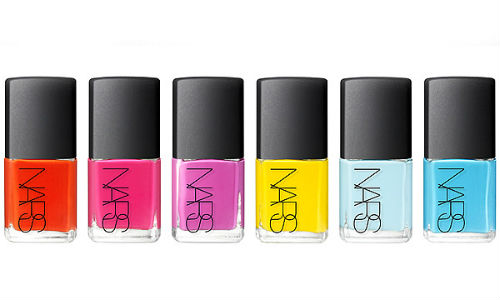 The popularity of nail art has played a dirty trick on us. Every new idea will require more and more shades, and many of us can not leave the store without buying something. As a result, we have a huge number of nail polish bottles, which will not come in handy in the future.
The way out is offered by Lacquerous service. It came up with an idea to rent nail polishes to girls. For the fee of 18 dollars a month, any member of the service will have the right to receive any three nail polishes to try. After 30 days, the tested nail polishes should be returned back, and they can be replaced by the three other shades.
The nail polishes of nine brands are currently available for rent on the website of Lacquerous. These are: Tom Ford, Deborah Lippmann, NARS, Butter London, OPI, Chanel, MAC, Dior, Dolce & Gabbana. More than 70 shades to choose from. Each user creates her own list of the nail polishes, which she wants to try, and updates it monthly. All the creators of the service have to do is to deliver nail polishes to their clients in time (up to three products per month) and take the already tested ones back.
Those who love to count soon realized that it was a good idea. It enabled the clients to get nail polishes produced by designer brands much cheaper, whereas in stores they cost about $30 per bottle. The creators of the service have also answered the sceptical remark about poor sanitation: in the most expensive salons you will also have your nails painted out of a common bottle for everyone.
The clients of the service have reached 2500 in number. Lacquerous ensures that all users should stick to strict guidelines. This should be just a rent of nail polishes for a test period, and not the opportunity to buy designer nail polishes at a low price.
Would you like to use a rented nail polish?