As more and more people seek natural and effective approaches to improve their health and well-being, medical spas have become increasingly popular. What types of services can you expect from a medical spa? The PeachyMed staff explains some of the services that help patients enhance their beauty or overall wellness.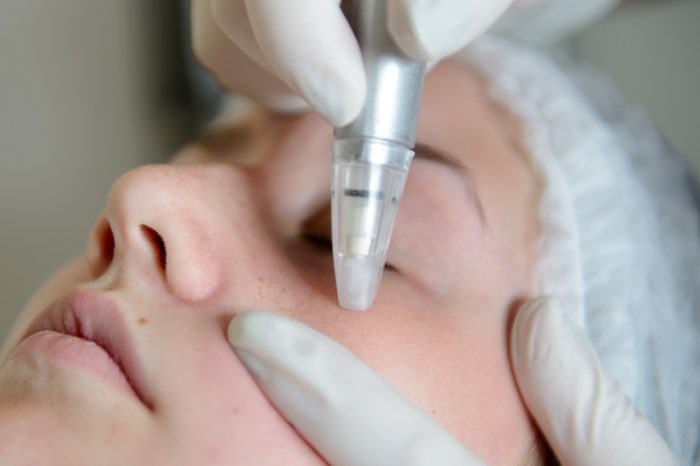 What Is A Medical Spa?
A medical spa is a facility that combines traditional spa services with the supervision of medical professionals. These facilities are designed to provide patients with treatments and procedures to improve their health, beauty, and well-being. Medical spas offer a range of treatments, such as dermal fillers, laser skin treatments, and cosmetic procedures- all overseen by a licensed medical professional.
The importance of medical spas lies in providing patients with access to medically supervised treatments in an environment that is more relaxed than a typical doctor's office or hospital setting. By combining traditional spa services with the expertise of qualified doctors, nurses, and other healthcare professionals, these facilities can help patients achieve long-term results without having to resort to invasive surgery or harsh chemicals. Additionally, many medical spas have on-site laboratories to monitor the effects of any treatment right away for optimal safety standards.
Medical Qualifications
Medical spa services are performed by qualified professionals who have the necessary licenses and certifications to perform them. Depending on the type of treatment offered, medical spas can employ several licensed healthcare professionals such as nurses, nurse practitioners, physician assistants, and even doctors. In addition to having proper qualifications for their treatments, many medical spas also go through rigorous accreditation processes to ensure their services are safe and effective.
Types Of Services Offered At A Medical Spa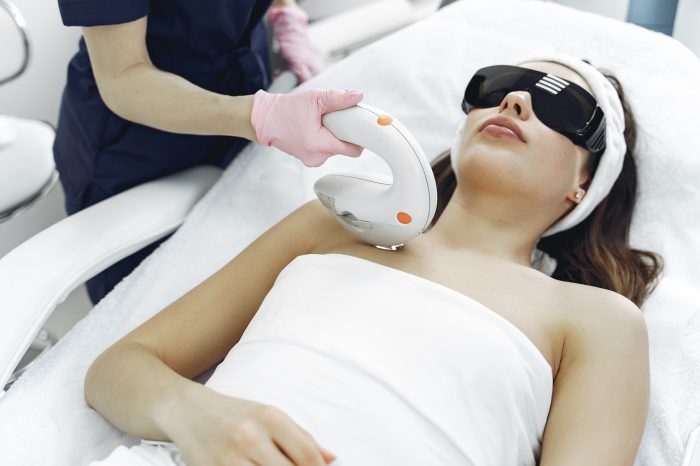 Medical spas are becoming increasingly popular for those looking to improve their health and well-being with natural yet effective treatments. These facilities provide services to help patients enhance their beauty or overall wellness- all overseen by a licensed medical professional. From dermal fillers to laser skin treatments and cosmetic procedures, there is no shortage of options regarding the services offered at a medical spa.
One of the most common services offered at medical spas is dermal fillers, which are injectable substances used to reduce wrinkles and increase volume in certain areas of the face. Dermal filler injections typically involve hyaluronic acid-based products such as Juvederm or Restylane that work by providing long-lasting hydration and support for facial structures like cheeks, lips, chin, nose, jawline, brows, etc., resulting in an improved appearance. The effects usually last up to six months before needing touch-ups.
Laser skin treatments are also widely used at medical spas for treating various issues such as age spots or sun damage on the face or body; reducing redness from rosacea; removing unwanted hair; and reducing the appearance of wrinkles, acne scars, and other skin imperfections. Depending on the type of laser used, treatments can be tailored to each individual's specific needs to achieve desired results.
In addition to dermal fillers and laser treatments, medical spas also offer a range of cosmetic procedures such as facials, chemical peels, and microdermabrasion. These services are typically designed to improve the appearance of skin by reducing signs of aging or addressing specific skin issues.
Preparing For Your Medical Spa Visit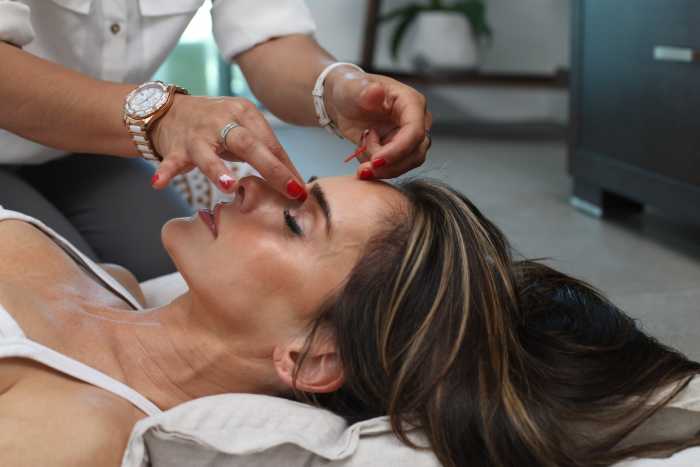 Before visiting a medical spa, you must prepare by scheduling an initial consultation with your chosen facility. During this visit, you will meet with a qualified professional to assess the areas of concern and ensure that you are a good candidate for the treatments you are interested in receiving. They will also discuss any potential side effects or risks associated with the treatments and advise on preparing for them.
It's also essential to make sure that you are aware of any restrictions or limitations that may be in place at the medical spa due to COVID-19 or any other regulations. These restrictions may vary from facility to facility, so it's best to check with your chosen medical spa beforehand.
By using these tips and researching various medical spas in your area, you can make sure you choose the best option for you and your needs. With the right preparation and guidance, you can find a medical spa that can provide quality treatments under the care of professional healthcare providers, allowing you to achieve long-term results with minimum disruption to your life.
Final Thoughts
PeachyMed understands the importance of finding a medical spa that you can trust. By understanding the different types of services offered at a medical spa and preparing for your visit, you will find an experienced facility capable of providing quality treatments with minimal disruptions to your life. Whether you're looking to improve your health, reduce signs of aging, or enhance your beauty, a medical spa may be the perfect option.