What price getting Muppets on your nails? Like all movie folks, the Muppets are busy guys, showing up for events and sweating away at collaborations. If they haven't dominated the headlines yet they are on the way to do so, with Miss Piggy preening herself for an appearance at Fashion's Night Out where she is to open the ceremony, and others helping the nail polish experts at O.P.I. turn out a puppet-themed holiday collection.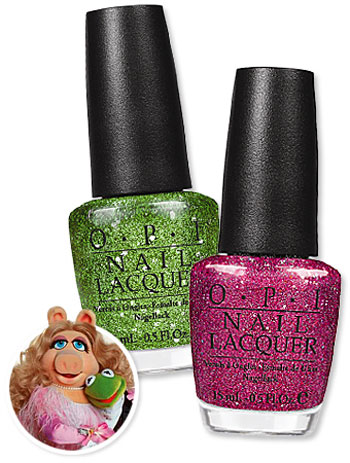 Not being good at chemistry, the Muppets don't offer anything out of the way in terms of color, but they surely are strong at naming – so you may soon be treating your nails to shades called Warm and Fozzie, Divine Swine, Fresh Frog of Bel Air, or Getting Piggy with It.
Source of the image: Instyle.