For many years, Natalie Portman has been the loyal representative of the Dior Fashion House. Not so long ago, the actress became the face of the new Diorshow mascara, produced by the brand.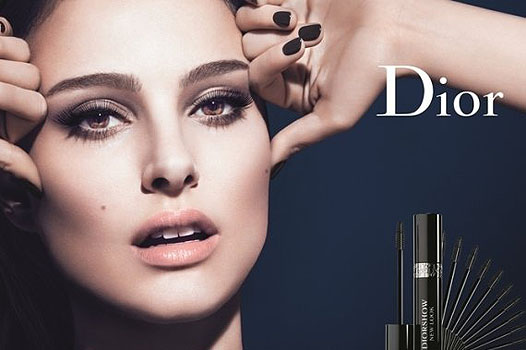 Advertising posters are worth envying: Natalie looks appealing on them, with her radiant skin and almond eyes, framed by thick fluffy lashes.
But the fashion house and the Hollywood actress are being "attacked" by the independent ASA organization, which regulates advertising in the UK. The point is that the organization received a complaint from one of the customers – according to this woman, the mascara does not work miracles that are promised in its advertising. Moreover, the internet forums have also gathered very controversial reviews of the mascara.
The fashion house had to admit that Natalie's eyelashes were made thicker and longer with the help of a graphical editor. Eventually, Dior was forced to withdraw the "unfair" advertising with the Hollywood actress because it was misleading buyers.
By the way, the commercial with Natalie Portman is not the first "veto" of the ASA organization. Before that, it had removed from the rotation Julia Roberts' shots for Lancome and Christy Turlington's pictures for Maybelline. However, L'Oreal and Rachel Weisz were luckier: they received only a reprimand.