We all have a right to be lazy time and again – take it easy, lie in, relax. Yet, getting round applying makeup is a different proposition altogether; you may be glad to lie back, but you will hardly want to skip the war paint piece! On the other hand, how you are going to set about it when you've not fully awaken? If this is one of your issues, maybe some tips for simplified makeup application procedure will come in handy.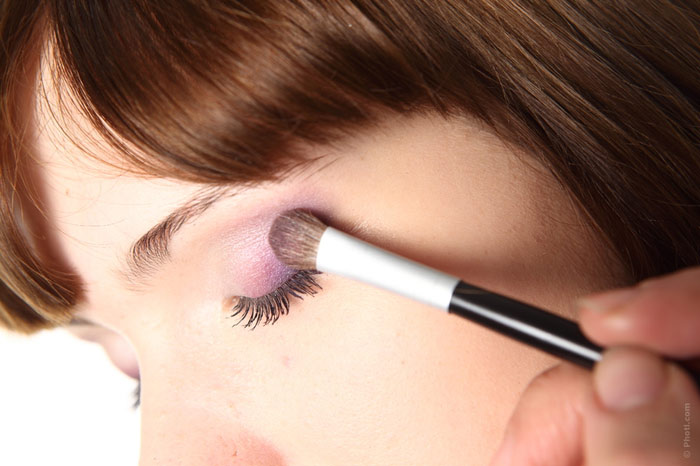 Use BB or CC cream
If done thoroughly, coverup takes quite a lot of time and trouble – moisturizer, foundation, concealer, it can be a real bore when you're not in the mood. The idea is to employ a BB or CC cream which can save you time and make the process easier. This way you will get moisturizing done and coverage applied simultaneously. In addition, the cream will make your skin glow so you will look healthily fresh.
Use bronzer judicially
You can apply bronzer quickly in strategic areas only with a nice effect. Work the brush over the temples, accentuate the cheekbones and the sides of the face, and as soon as you have your bones contoured you can do without the delicate part of contouring.
Smoky eyes can be achieved easily
You may think that the smoky eyes effect is what you can omit on the morning when you don't feel like bothering yourself too much with choosing among all those shadow shades and doing a tricky job with the eyeliner. The good news is you can do it without too much trouble. Take your eyeliner pencil to the upper and lower lash lines, blend the lines in with the smudging brush, and here is a passable daytime effect for you.
Work on bottom lashes with mascara
Eye shape may be a crucial part of your makeup, but when you're still drowsy, will you risk doing a delicate job? Go for an easy technique instead – go over your lower lashes with mascara. The effect is enhanced with little extra effort since you will be applying mascara anyway, won't you?
Make a lip statement
So you conceded that you wouldn't do much to your face today. Right, then your great idea is to do your lips in the best way possible. You will compensate for little makeup above easily, for a bright-lipped girl sure looks ready and up to anything!