The new makeup products for Winter-2014 from Marc Jacobs Beauty are already represented on their website and available for sale. Like every Marc Jacobs Beauty product, the new line has been created in collaboration with Sephora and is sold through this network.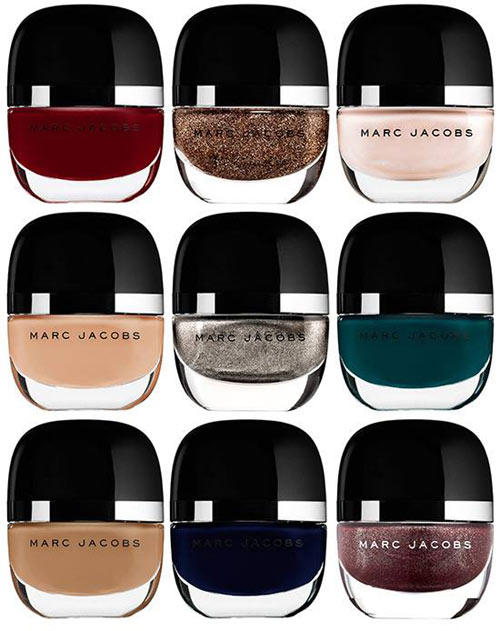 Among the new products, there are many new eyeshadow palettes, dramatic nail lacquer shades and a wide range of lip colors.Let's start with Hi-Shine Nail Lacquer, there are nine of them:
Rita (172)
Showgirl (168)
Blanche (162)
Louise (160)
Madame (158)
Patsy (164)
Warm Blue (166)
New Wave (156)
Cora (170)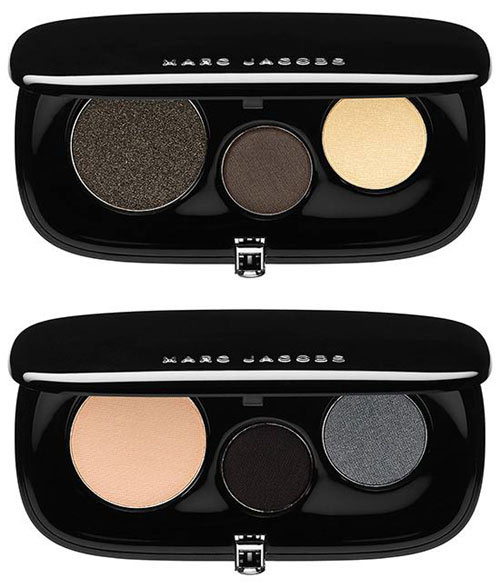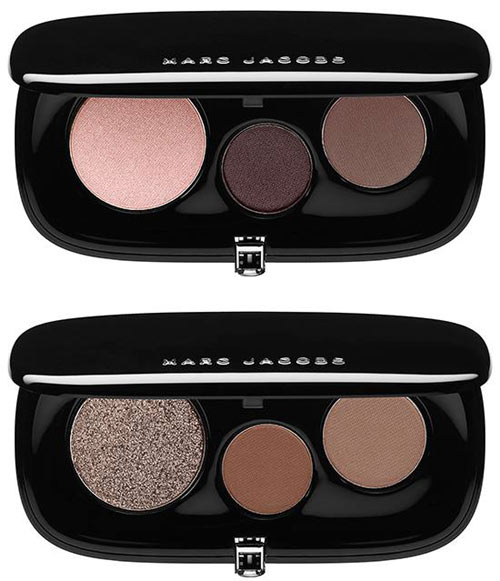 A three-color eyeshadow palette, Style Eye-Con No.3 Plush Shadow, in 4 new variations:
The Seductress (122)
The Escapist (120)
The Innocent (116)
The Supreme (118).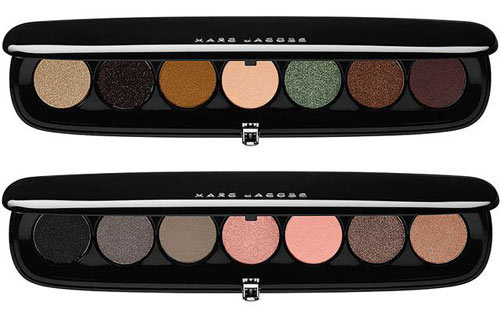 Seven-colored eyeshadow palette, Style Eye-Con No.7 Plush Shadow in two new variations – The Enigma (216) and The Night Owl (214).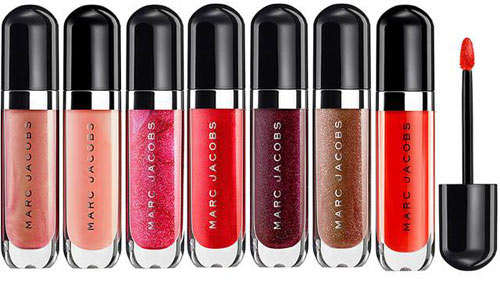 Lust for Lacquer Lip Vinyl in 7 new shades:
Pink Diamond (326)
Milkshake (334)
Pink Friday (324)
Wrecked (332)
Deeper (328)
Rumor (330)
Gone Bad (216)