Katie Holmes' cooperation with the cult cosmetic brand Bobbi Brown has brought a lot of interesting products in 2013. This fall we will be pleased with numerous novelties – first of all, a universal makeup palette.
Bobbi Brown makeup always means natural colors that emphasize natural beauty. The new pigments palette from Bobbi Brown and Katie Holmes has shades for all women. A main advantage of the palette is its convenience: you will be able to fix make-up in any situation, and for this, you need only one thing – the new universal palette. It has all of the products required for make-up: eye shadow, blush, lipstick. The same pink or brown shade can be used as an eye shadow, bronzer, or blush.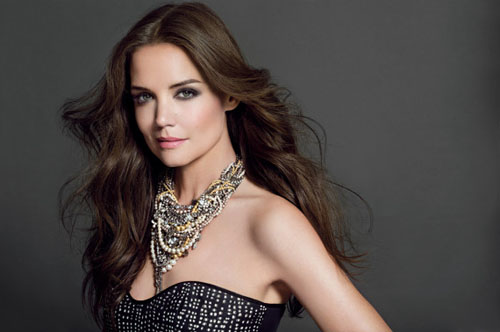 Another must-have product is the eyeliner. Dark brown is the brand's favorite color.
And another novelty from Katie and Bobby is a set of makeup brushes in a handy bag