Meet a new comfortable and original summer product from Isadora – a lip roller fruity gloss.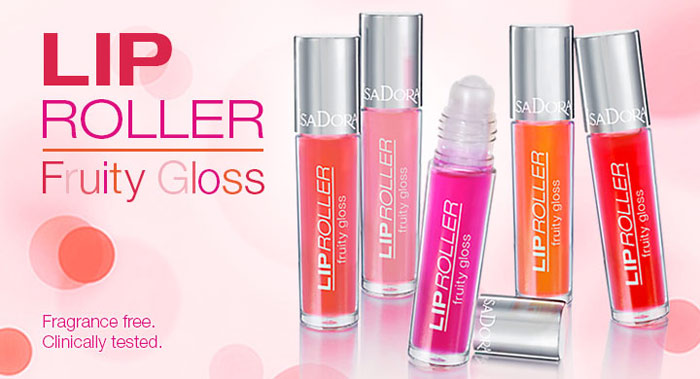 Five bright colors, five fruit flavors – that is the new Lip Roller Fruity Glosses from Isadora. They will be on sale in June.
Each lip-gloss offers a trendy transparent color, a fruity flavor, lasting shine, and a cooling roller applicator.
There are 5 shades named after popular summer cocktails:
80 Melon Breeze,
81 Berry Cooler,
82 Fruit Punch,
83 Mango Colada,
84 Strawberry Daiquiri.