This year's big catwalk shows in Paris, London, Milan and New York lit up with the latest fashions from designers including Tommy Hilfiger, Jena Theo and Jason Wu, with eyes being a dominant beauty feature. Eyes have been described as the windows to our soul. Make your windows shine with these fab makeup tips for eyes.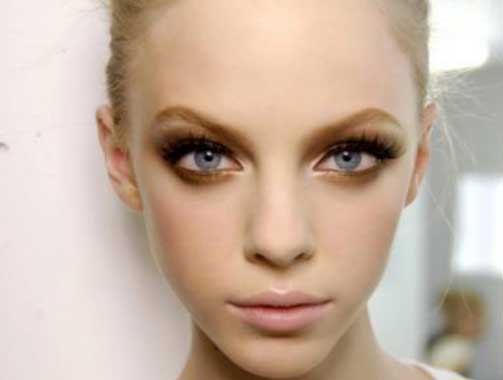 Longer Lasting Makeup Tips
Dip your mascara in a primer before coating your lashes. This will reduce the chances of flaking and clumping.
When curling your eyelashes, crimp your lashes in the middle then crimp again at the corners using slightly heated curlers for a long lasting curl.
When applying concealer, avoid caking it on in problem areas. Instead, place three dots around the center below the eyes then work inwards for an even and light coverage. Reapply sparingly when needed.
Avoid eye shadows which are too metallic and glittery for a big night as these are prone to creasing and may leave your eyes looking tired.
Smoky Eye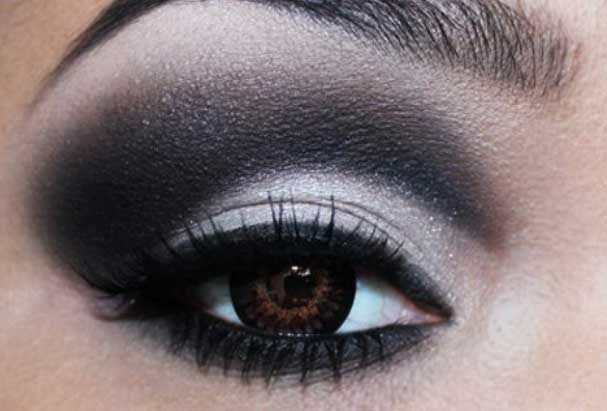 Every girl should know how to perfect a smoky eye. It is not only a versatile look – either for a bold day look or great for an evening out – applying a good smoky eye can instantly makes your eyes look sexier and larger. However, bad application can lead to smudges and makeup disaster. Start by applying your foundation to your face, including the eye area. This will make a great base for your concealer and shadow and applies to any eye makeup style. Next, apply a cream concealer to your upper lids to create an even, smooth base for your shadow. As an additional option, you can also apply some loose powder under the eyes to catch any dark shadow dust, which you can then simply sweep away at the end. To create the outline, run grey or black eyeliner over your top lash then dot between your lower lashes before gently smudging with a small brush. Apply shadow to your upper lids into the crease, blending the colour in an outwards action. A good tip is to have a lighter colour in the center of your eyelid for an extra pop. Team smoky eyes with chunky metallic jewellery as seen at the Gucci shows like Pyrrha's bold pieces.
Larger Eyes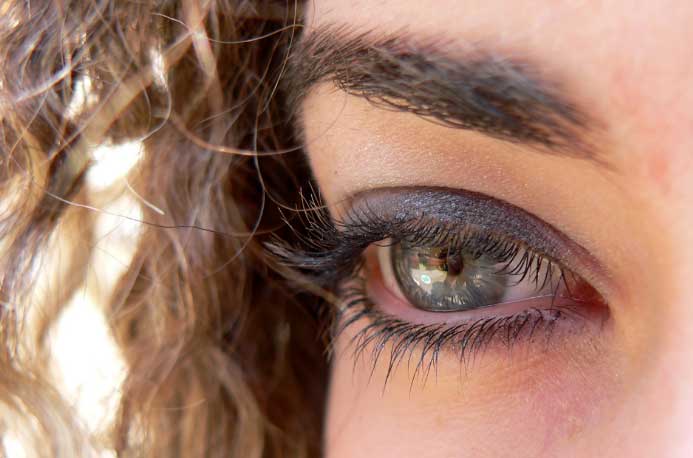 Makeup can be an illusionist as well as a beautifier. For smaller eyes, first use a nude, matt shadow to sweep over your eye lids. Next, use soft coloured eyeliner such as brown or taupe to line the eyes. Start from the inner corners of the eyes and stretch the line a little past the outer corners for an old Hollywood flick. Apply a slightly darker natural shadow before sweeping several coats of mascara to your upper eye lashes. Try not to overwork your lower lashes for a more natural, polished look.
Perfect Liner Application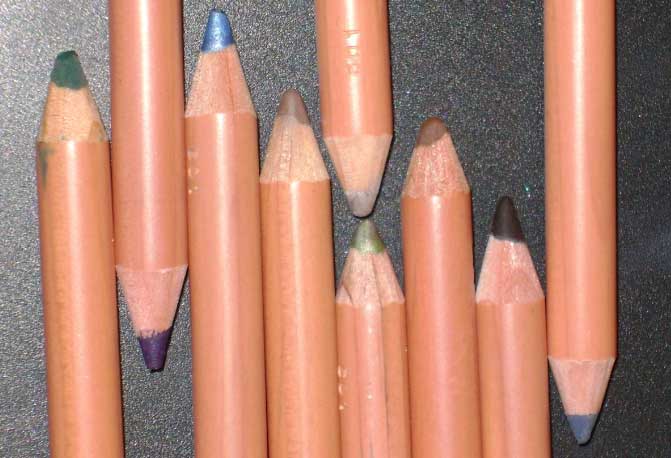 Before applying any makeup to your eye area, clean the area of oils first with a makeup removing pad or cloth. Taking away this oil will make applying eyeliner easier and less prone to smudging. To gain a clean, sharp point on your eyeliner pencil, stick it in the freezer for around 20 minutes. This will stop splitting and flaking whilst sharpening the liner to a point. Whilst applying the liner, keep the skin taught. This will make drawing your lines easier as it reduces any creases and bumps for a smoother application.