The Kalinka Beauty Collection was released in the beginning of January 2014. The main heroine of the collection is a Russian doll with a bright blush and juicy lips. Therefore, bright blush and lip gloss palette is in the center of the collection. However, there are other interesting offers.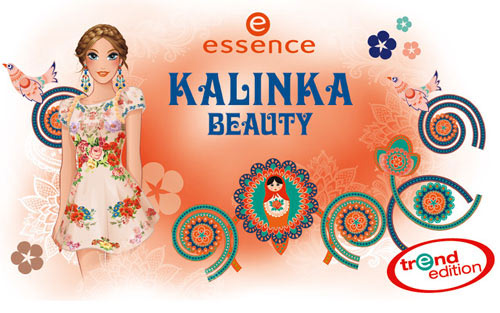 Welcome to Russia – the motto suits the new line of Kalinka Beauty Essence perfectly well. The new items are decorated with Russian folk patterns, painted in bright traditional colors, and named appropriately.
Three shades of eye shadow, Greetings from St. Petersburg, with a creamy texture and bright pigmentation:
01 From Russia With Love
02 Babushka Me
03 Green Scene
Kalinka Beauty Single Lashes set comes in three colors: black, green and orange. Each set has 40 single lashes.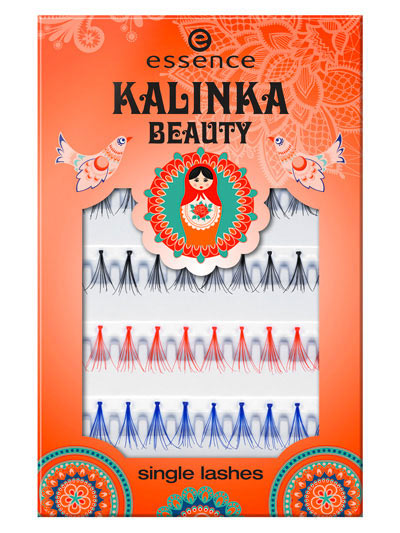 The eyebrow styler has a brush on one side and a transparent gel pen on the other. It comes in two shades:
01 Babushka Me
02 How to be Russian

The duet of cream pigments for lips, a matte and a glossy one, comes in two versions:
01 Meet me @ red square
02 East side story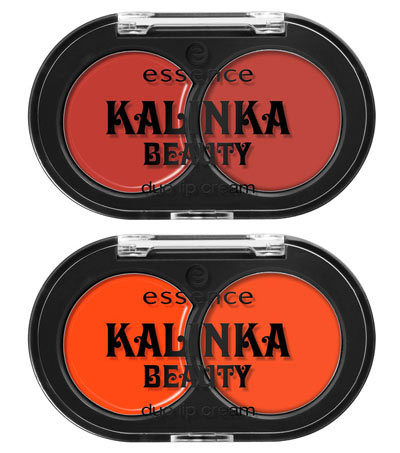 The soft and powdery blush with a poetic name of "Sunrise over Moscow" comes in bright orange.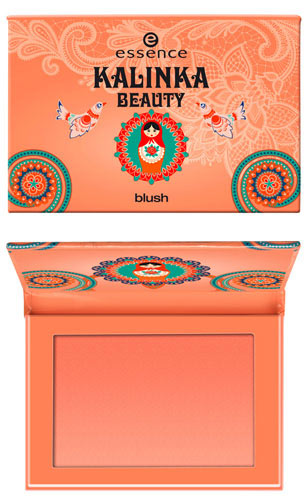 Nail polishes in four colors with a lasting formula include three collection colors plus the trendy blue:
01 Absolut Blue
02 East side story
03 From russia with love
04 Green scene
Hair mascara: create fashionable colored strands using the trendy orange or glamorous bronze. The mascara is easily applied and washed with a regular shampoo.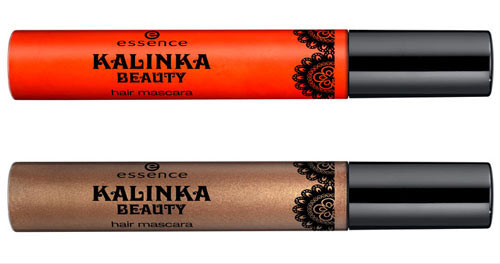 In addition, there is a surprise from Essence – a cosmetics bag in the form of a Russian doll Matryoshka.