To commemorate the release of the premiere in Europe, the Essence company has created a new makeup collection for the Spring 2013 season. The new products will include a rich palette of gold, emerald, and azure colors. Particular emphasis is made on crackle nail polishes and chameleon lip conditioners.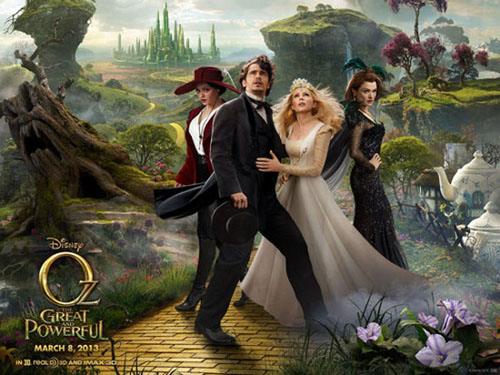 One of the most exciting adventure films of the year will tell about magician Oscar Diggs – a character created by the famous storyteller Frank Baum. Oscar happens to be in the magic Land of Oz and becomes its ruler soon after it.
Essence was inspired by special effects and colorful scenes from the film, and so it has created a unique makeup collection. The names of colors are a kind of a short guide to the film.
One-color eye shadows, metallic shades, three variants with intriguing names:
# 01 Goodness,
# 02 Kindness,
# 03 Generosity.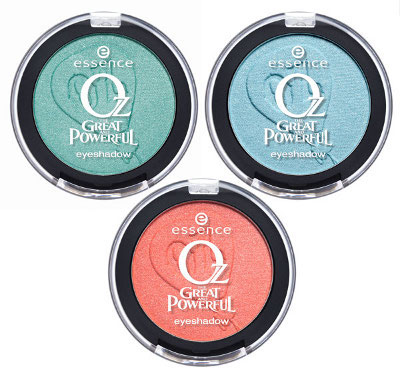 Eyeliner in two shimmering shades:
# 01 Fragile but Feisty
# 02 China Girl
Powdery Highlighter in a delicate shimmering shade # 01 The Great and Powderful.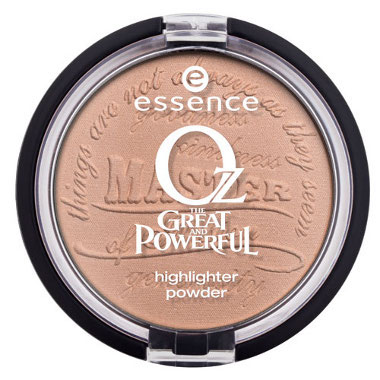 Cream blush, which provides the cheeks with a creamy color and freshness. Shade # 01 Beware the Wicked Witch.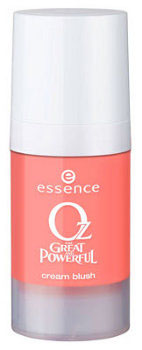 Lip balms that change their color. These chameleon products in delicate pink shades grow into intense rich colors when they touch the lips. The degree of final saturation depends on your own lip color. The balm can be adjusted to your lip color type. These balms are available in two versions:
# 01 Glinda the Good
# 02 Master of Magic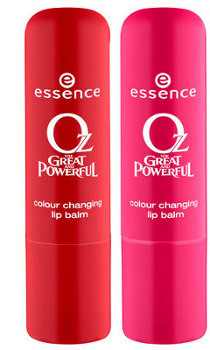 Nail polishes with craquelure (crackle effect) in five colors:
# 01 Master of Illusion
# 02 Winds of Change
# 03 Good Witch
# 04 Winged Wonder
# 05 Delicate but Determined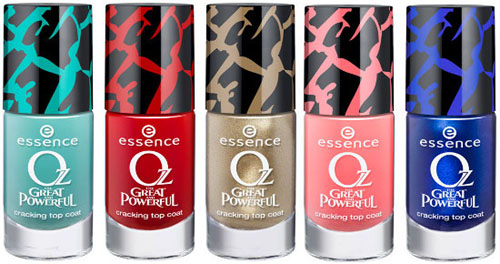 A necklace with an emerald-green gem on a black satin ribbon.