Christian Louboutin is famous all over the world for his stylish hand-made shoes. Every fashionista wants to have shoes with the famous red soles in her closet. From time to time, the designer goes beyond shoe manufacturing and draws his attention to makeup products. Most recently, he released a collection of glossy lipsticks that really delighted beauty bloggers.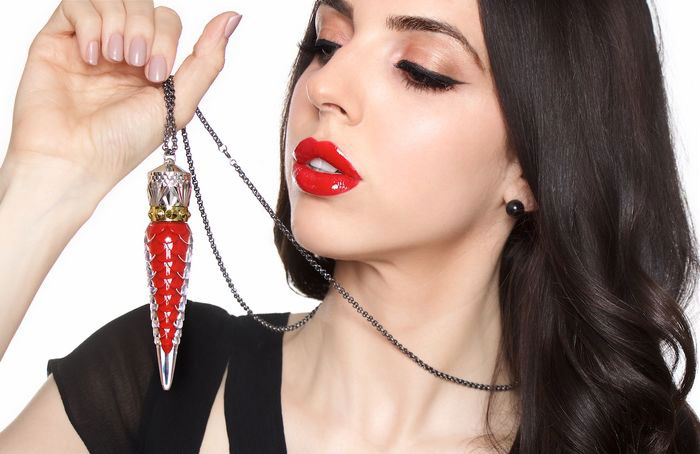 Christian does not hide his sincere love for red nail polish. It is even reflected in the shoes he makes. It is him who first began applying red nail polish on the soles of women's shoes, and even patented this technique. This is what largely made him famous. Red nail polish became the designer's symbol and his source of inspiration, so it is also featured in the new lipstick collection.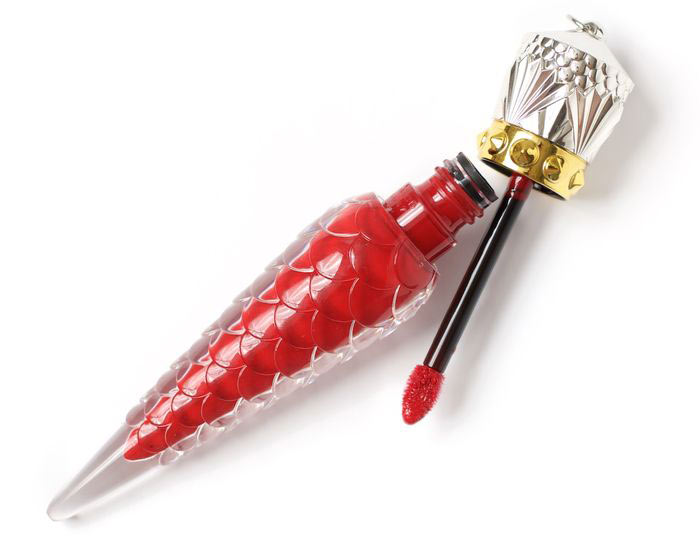 The collection includes eight shades of lip lacquers – from gentle cream to deep cherry. All the colors are very rich and stylish; they effectively emphasize the beauty of female lips. Not only the variety of colors is alluring, but also the peculiar texture of the lipsticks. They have strong gloss reflecting light, without creating a feeling of stickiness on the lips, as often happens with other glosses.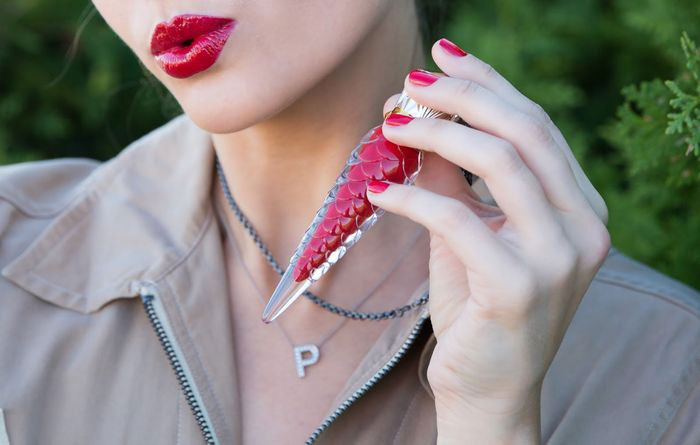 The bloggers who have already tested the new Louboutin lipsticks are delighted not only by their properties, but also by their design. It deserves special attention, because the bottles resemble works of art. It is such a pleasure to hold one in your hands, and its shape is quite comfortable to be put into a purse. Of course, this shape has one drawback – the lipstick can not be put on the shelf, it must be stored in a special organizer or in the box, which comes with the lipstick.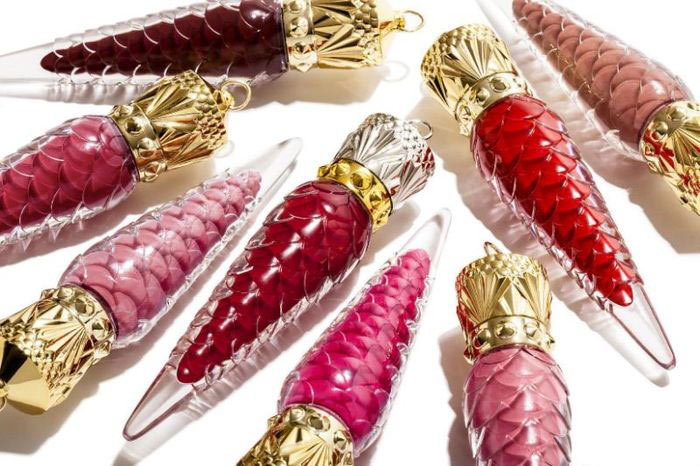 The designer chose this form on purpose, so that a girl always has the lipstick close at hand, that is, on a chain. Thus, a usual makeup product is transformed into a stylish accessory that one can wear at a romantic dinner or social event. The bottles are manufactured in two variations – with a golden and silver lid. According to the official information, this lipstick costs $85.