Peter Phillips, the chief makeup artist at Chanel, is the author of yet another masterpiece – a new mini-collection of summer makeup products called Extreme Orient. The collection consists of only four products, but the products are remarkably outstanding! Gold, luxury, style, and elegance!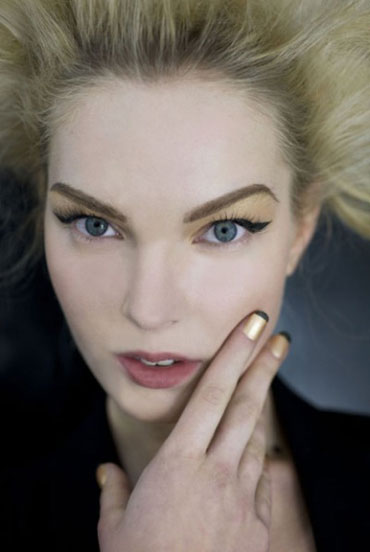 Chanel Extreme Orient mini-collection will be available for sale exclusively at the brand's boutiques in May 2010.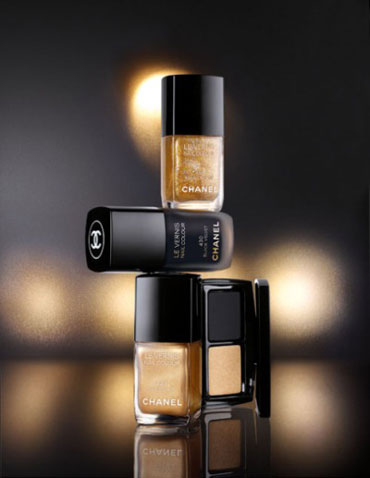 The collection includes: three nail polishes, which are extremely rich in color and texture, and unique palette Chanel Ombre duo (eyeshadows + eye liner).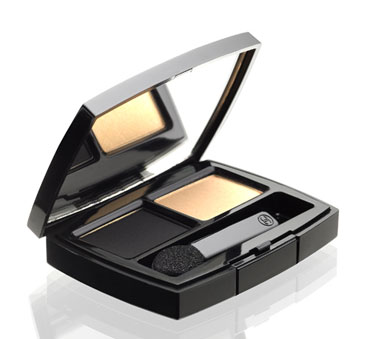 Chanel Ombre duo- golden eyeshadows in combination with black eyeliner. On the photo: the makeup is done using the new duo palette (the image reminds us Amy Winehouse, don't you agree?).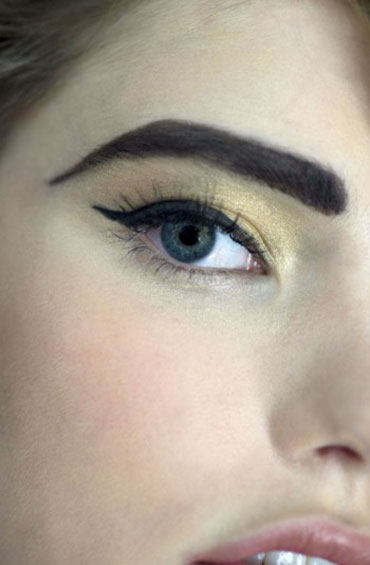 Nail polish Le Vernis in three colors:
#430 Black Velvet
#440 Gold Lame
#450 Illusion D'Or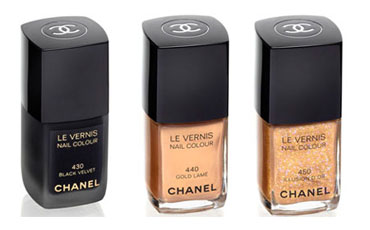 Manicure variations offered by this collection are pure elegance- "invert" French manicure.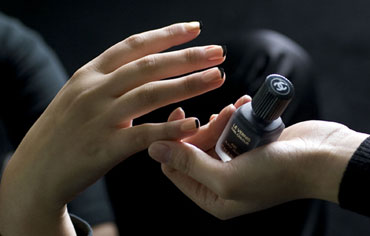 Source of the images: makeup4all.com.