New summer symbols are wild flowers and tropic colors. Mysterious, extravagant and glamorous, the limited collection from Catrice Glamazona brings freshness and beauty of the rainforest to the city in July and August 2013.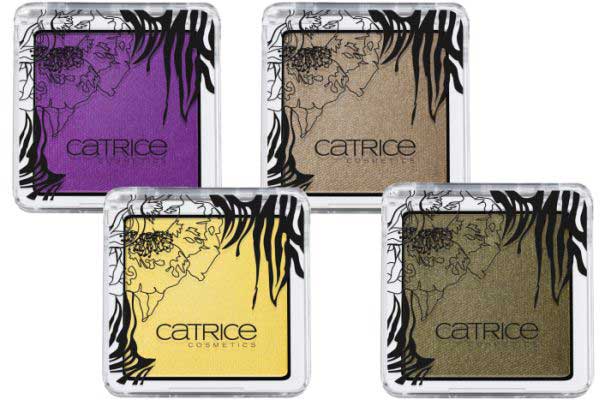 Bright colors and metallic – all this awakens the Queen of Amazons instinct. The main summer prey is crackle nail polish Crocodile Cracker for a unique nail design with crocodile skin effect, and shimmering liquid detergent Liquid Gold Topper for a magical glitter on the face and body. Welcome to the Catrice urban jungle.
Absolute Eye Colour Eyeshadow
Absolute Eye Colour eyeshadows promise intense color and durability, complemented by an interesting package design with animal and floral print.
Shades:
C01 I Got The Flower!,
C02 Lime Heart Is Beating Like A Jungle Drum,
C03 Jungle Treasure and C04 cARMOURflage.
Lip Colour Pen
Giving your lips an exciting intense color and gloss is easy with an automatic Lip Colour Pen.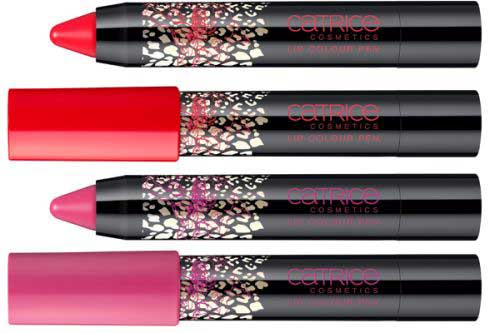 Shades:
C01 I'm A Survivor,
C02 I Got The Flower.
Liquid Gold Topper
It is a glamor zone. The product looks like liquid gold and is a true source of inspiration for a wild Amazon's makeup. Quick-drying water-based texture has high pigmentation. This product can be applied as eye shadow. A slight flicker looks advantageous on the face and body.


Shade: C01 Jungle Treasure.
Defining Blush
Ultra light blush with an embossed texture applies perfectly and gives a fresh natural look, for a radiant complexion and the perfect contour.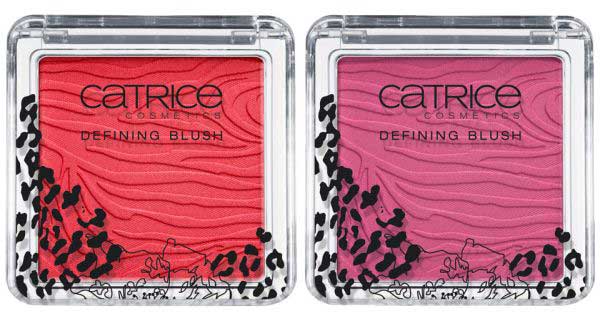 Shades:
C01 I'm A Survivor,
C02 I Got The Flower.
Ultimate Nail Lacquer
Urban Jungle: stylish emerald, deep purple, bright red and yellow. They all resemble paradise colors of wildlife. They perfectly apply and hold up on the nails: a tropical forest in the city.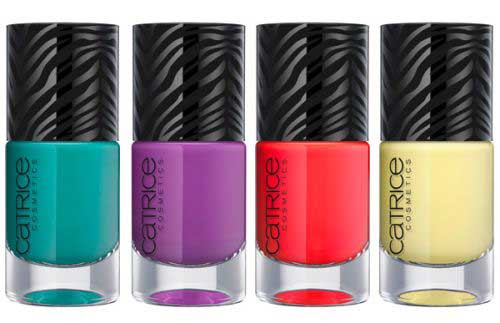 Shades:
C01 Dirty Liana,
C02 I Got The Flower!,
C03 I'm A Survivor,
C04 Lime Heart Is Beating Like A Jungle Drum.
Crocodile Cracker for Nail Lacquer
Making an unusual interesting manicure is easy with gold Crocodile Cracker nail lacquer. Apply it on top of the usual nail polish and wait until it dries. Get a crocodile skin effect on the nails!