The so-called "gloss for a snow-white smile" mostly creates just the illusion of white teeth due to a special gloss formula, which seems to illuminate the teeth with a coldish shade. But the novelty from Bourjois is "working" quite differently.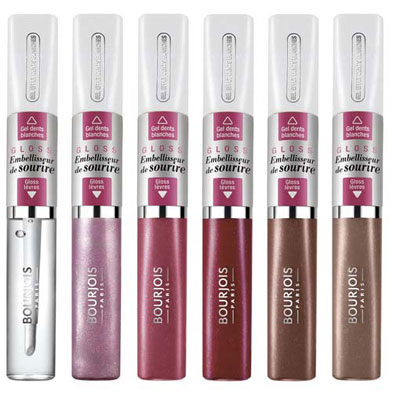 The new gloss from Bourjois is called Smile Enhancing Gloss, and it is a smart little thing – two products in one. On the one hand, it is a lip gloss, and on the other hand, it is a tooth gel. The gel works wonders with your smile! Just one touch of the applicator – and here is the immediate effect!
Those who have had the opportunity to try this miracle at the presentation of the new items say that, of course, you will not get a white even row of teeth like the Hollywood divas, but there is definitely a certain effect.
The shades of the lip gloss are pleasant as well: soft, natural and warm. They create a good contrast with the whiteness of teeth.
The new item will be available only in October 2011.
Source of the image: Fashionison.