This has been one of the most remarkable beauty ideas recently. A totally new approach to lip gloss. But the blue shine is not for making the lips sky-blue!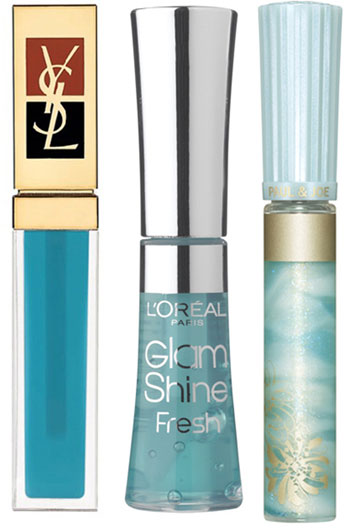 In fact, the blue shine will not be blue on the lips. Just as in the latest spring collection of Dior makeup, we have seen the Addict Ultra Gloss lip gloss which has Trianon Silver # 707 gray shade that leaves a silvery shine on the lips. The same with the blue lip gloss which produces the effect of wet and shiny lips when applied, and there is no blue!
These new items can be seen in the upcoming summer season: in the YSL summer collection, L'Oreal's blue shine – Aqua Curacao shade (Glam Shine Fresh gloss), and the magnificent turquoise-pearl luster which has been presented by the Paul & Joe brand (L'Horizon Bleu shade).
Source of the image: Makeup4all.