Which side should you comb your hair, how should your bangs look like, and is it worth to dye your hair this season? These questions are asked by many women of fashion today. We've decided to answer them and picked up the latest fashion trends. You ought to know them!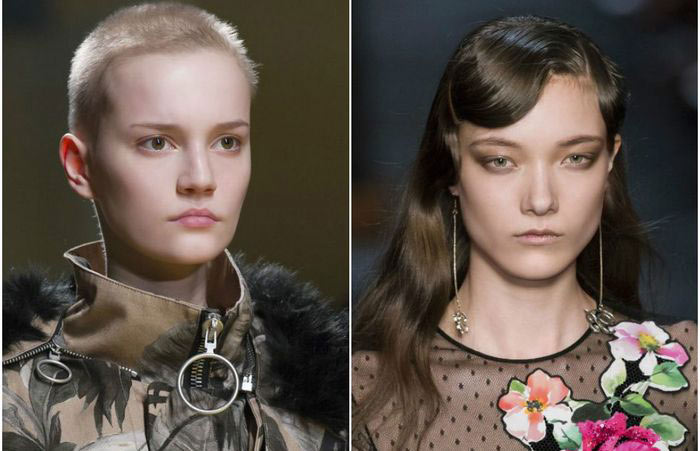 Maximum natural hairstyle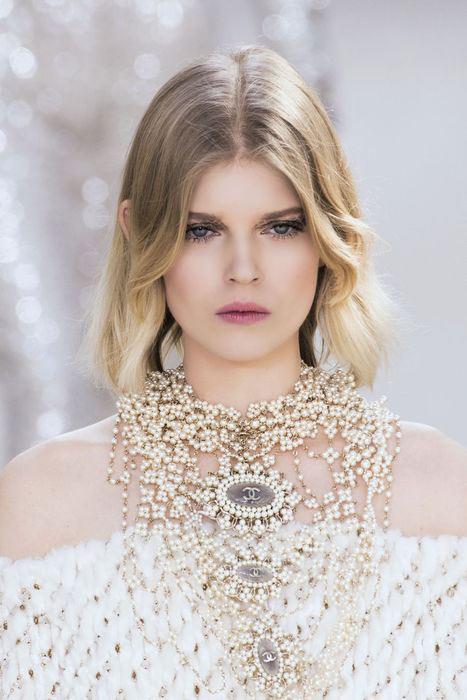 Stylists are so tired of bright neon colors that they decided to change the trend towards naturalness. All the shades of natural hair, all the transitions of colors, the hair tips faded by the summer sun and regrown hair roots are fashionable this year. However, do not get obsessed with red shades as they are extremely irrelevant now.
Very thick long bang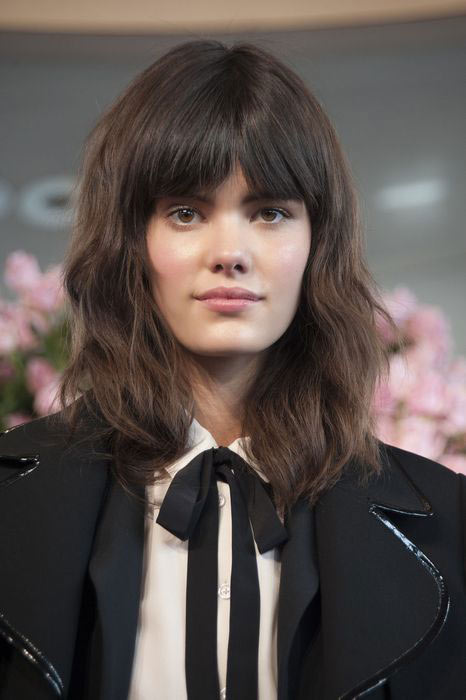 The cult bang of the 1970s is back on the catwalks. It is recommended to combine this bang with a parting in the middle that will visually rejuvenate the appearance and make it more playful. This is an ideal hairstyle for people with a long face and delicate features. This season, it is chosen by fashionable women with very different hair length and texture.
A tight hairdo with a parting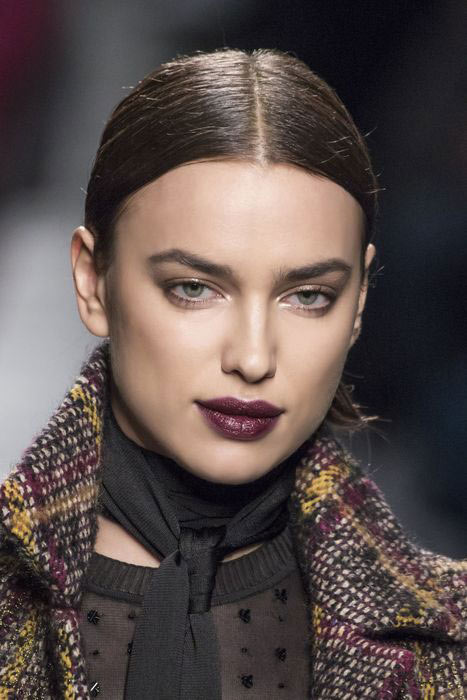 Tighten your hair and remove it from cheekbones to have one of the hottest trends of the season. Designers recommend to forget about the high bun and choose low buns instead, or just fix the hair in a ponytail. A parting in the middle will also make the look more attractive. Besides, it will make the facial features more proportionate.
Comb your hair to one side
Do you want a visual change, but have no desire or time to visit a beauty salon? It is necessary to use a very simple yet effective trick! It is often used by leading stylists in their work. According to them, one just needs to change the parting and comb the hair to one side. The appearance will change instantaneously, acquiring some romantic notes. Do not be afraid to tuck your hair behind the ear, which, in fact, looks very natural and feminine.
A hairstyle that looks like affected by rain or wind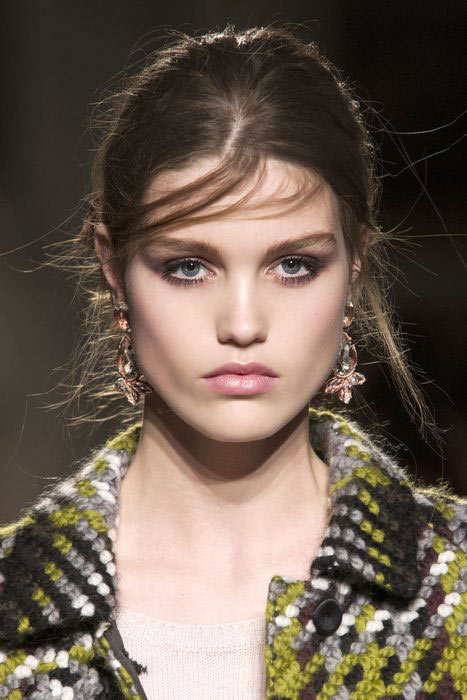 This new trend can be considered as the effect of "wet weather". Collecting your hair in a bun, you randomly let some short strands fall out. Then you can keep them under the hair dryer for some time to create the effect of strong wind outside. Some designers suggest greasing the roots of hair with a gel to make it visually wet, as though moistened by rain. This hairstyle is experimental, and not every woman will dare to have it.
A girl from the past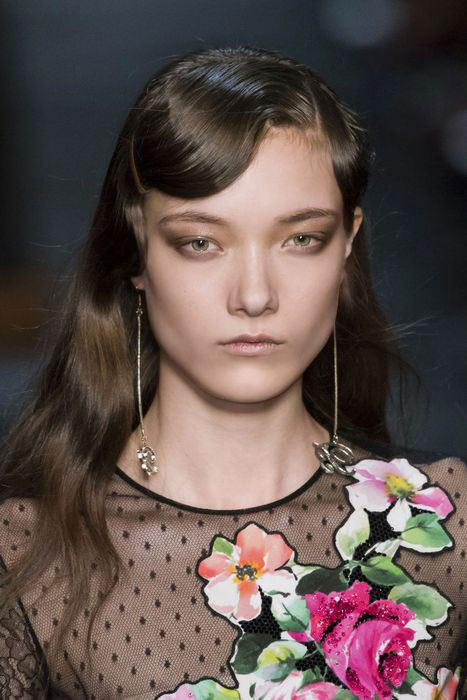 Along with the trends of the 1960s, 1970s and the 1980s, designers have decided to revive the trends of the early 2000s. For example, modest discreet waves of hair and very spectacular bangs. This hairstyle is perfectly combined with the natural color of hair and natural makeup.
Natural styling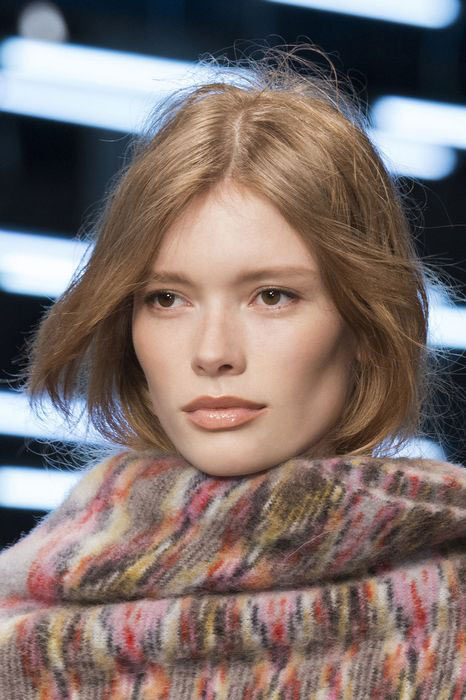 In autumn, it is desirable to use hairdryer and gels for styling less often not to hurt weakened hair. There is a special trend for this purpose! It is advised to keep the hair in its natural state without any special styling. This natural hairstyle makes your appearance more feminine and casual.
Very short and brave haircuts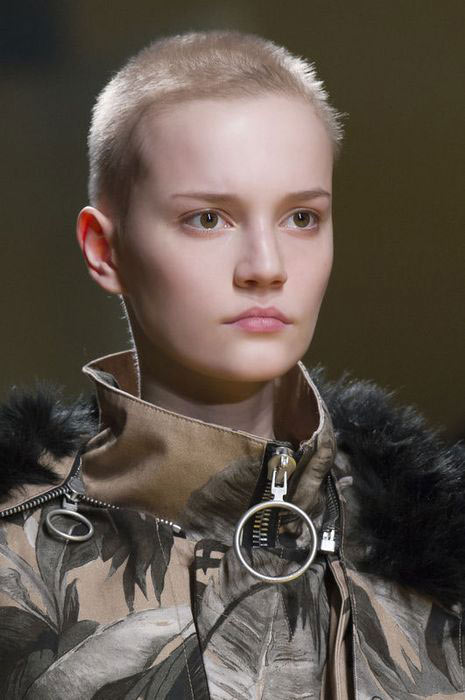 A very short haircut is an unexpected trend for the cold season. It is perfect for controversial, eccentric and very brave ladies. It's combined with military style perfectly well, which is also very popular this year.
Curls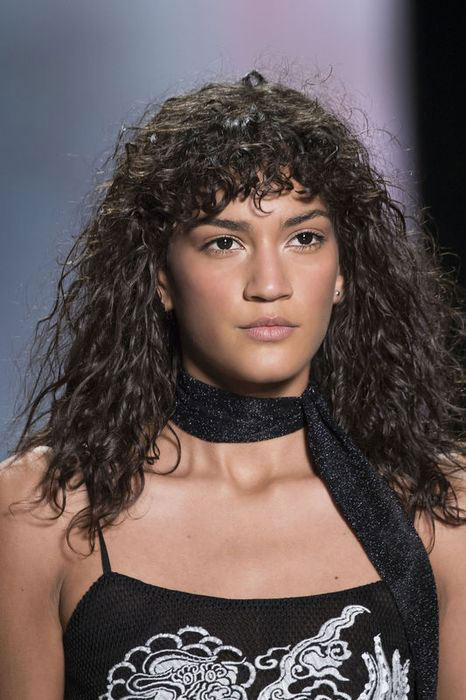 Too curly and tangled hair is yet another trend of the fall-winter season. Girls with curly hair can temporarily forget about thermal hair straighteners and feel free to go out with unruly curls.