We usually apply makeup products according to their intended use. But sometimes there are situations when some cosmetic product is not available. How can you have good makeup? Do not rush to panic; makeup artists say that almost all products are interchangeable. Here are some tips: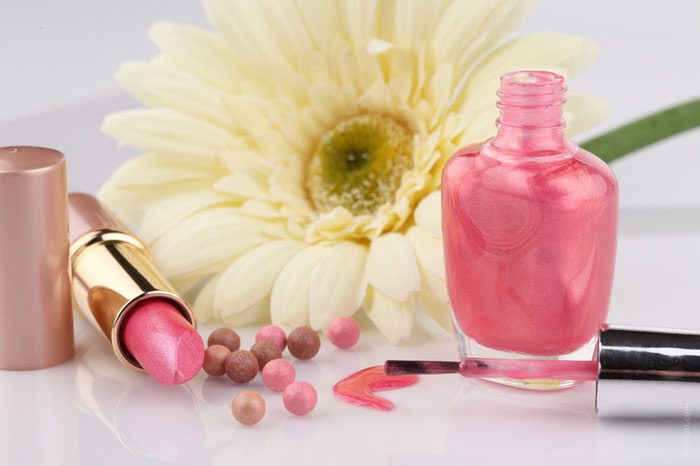 If there is no lipstick at hand, but there is only a lip pencil, you can use it alone to have lip makeup. Some shades of lip pencils are suitable for the eyes;
Matte eyeshadows can be used for underlining eyebrows. Eyeshadows can also be applied on the lips with a wet method instead of lipstick – it is very resistant;
Transparent lip gloss can be used as a substitute for gel to fix eyebrows. You can also "adapt" the lip balm you do not like for this purpose. A colored lip gloss can replace your blush.
A lipstick can also substitute for blush. However, you should apply both blush and lipstick before you use powder on your cheeks;
Blush can also be used as an eyeshadow, as a sculptor for the face and as a lipstick – it all depends on the shade of your blush;
Except being a substitute for blush, a lipstick can be used as a substitute for the eyeshadow (of some shades). Just do not abuse using it this way because the lipstick will still slip into the folds of your eyelids due to its waxy texture;
Mascara can replace an eyeliner, and it can be used to draw eyebrows.