During the working day it is often necessary to fix makeup or hair. Geniusbeauty.com made a hit parade of beauty essentials to be kept in your workplace.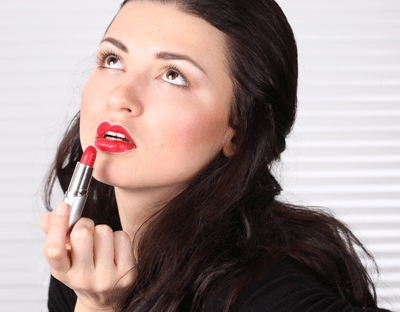 Makeup Essentials
Foundation, a black pencil and a mascara should be always kept in the workplace. Even if you oversleep for work, you will be able to trim yourself in a few minutes. Bright lipstick is also necessary – it can be used if you go to a party after work, or you may use it instead of a blush.
Aromatic Hand Cream
There are days when you do not want to work at all. Aromatherapy can tune your body up. Choose scents that will cheer you up and help you to focus: peppermint, tea tree, eucalyptus, and all citrus fruits (lemon, tangerine, grapefruit, orange).
Cleansing Napkins
Most people, when they are worried or thinking, begin to touch their face. Considering the fact that the number of germs on your desktop is almost the same as on the handrail of a public transport, it is necessary to purchase not only hand wipes, but face cleansing napkins as well, and use them at least once a day.
Thermal Water Face Spray
Air conditioners in office relieve the heat, but, unfortunately, desiccate the skin. Thermal water or any other face spray can help maintain moisture balance. Some of the products not only moisturize the skin, but also protect it from electromagnetic waves radiated by a computer monitor or a mobile phone.
Hair Styling
Styling hairspray can quickly touch up your hair and help to create a new hairdo. If you have long hair, place a comb, an elastic band and a pair of invisible hairpins into your desk drawer.