Nowadays it seems to be hard to find time for many things. Sometimes – even for your beauty. Following these 15 makeup tips you will look great in just a few minutes. So that you may spend your prescious time on other things.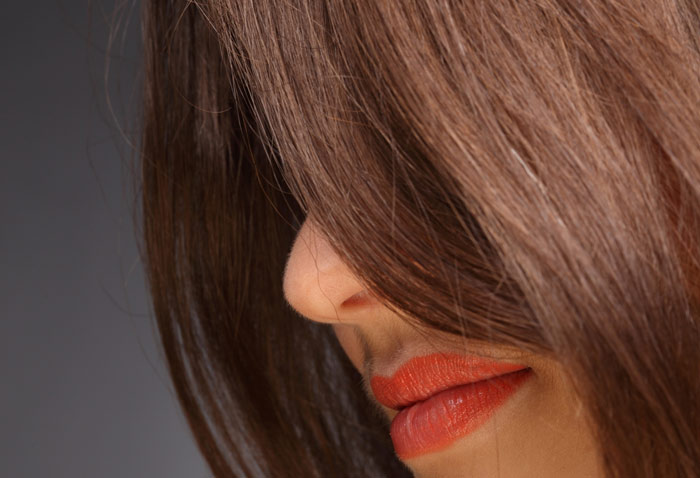 1. Accentuate your lashes and lips
A few extra twitches with the brush at the eyelash roots will serve to lift them again and give them a fresh look. So, if you are in a hurry to go places straight from work, don't apply your mascara anew – it may produce a clumpy effect, while a little refreshing will go a long way.
2. Know your winning lipstick hue
With your most becoming bright lipstick in your purse you can be sure to put on a smashing appearance in a matter of seconds. You should know your best hue; if you don't, find it, trying first coral hues for fair or medium complexion and fuchsia ones for dark complexion.
3. Short hair will look great when slick
Part your hair on one side, take a drop of pomade about a pea in size and work on your dry hair with it; then, run a comb through it to make it smooth and comb it away behind your ears. Here's a fetching hairdo done within minutes.
4. Refresh yourself if about to take a photo
Mind that the camera imposes certain requirements, like doing away with any shine. So, run an oil-blotting paper over the T-zone to get rid of glow and do your lips with your favorite lipstick to avoid coming out insipid.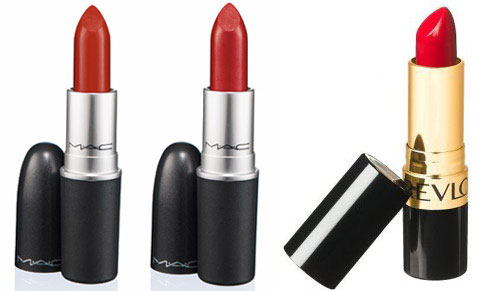 Play it classic way
5. Wine on your lips
Those looking for something impressive and sexy with a difference – especially women with olive and darkish complexion – can try out rich wine shades like merlot. It produces a cooler and quieter effect but just as sensual as you like it.
6. Disguise chipped nail polish artfully
If your manicure is old and it begins to show, use some metallic gold or silver polish on the nails, making half-moon lines. It will get dry soon and your nails are sure to look freshly done.
7. Give your limbs a toned look
To give your arms and legs a sexy and gracefully smooth appearance, keep a body lotion containing light-reflecting particles handy so you can apply it quickly, and you are set out to stun!
8. Don't hide your bun
Let your bun be seen on one side; arrange it to peep out from a couple of inches behind the ear near the earlobe and give it a shake to get it a little loose. You will attain a youthful and charming effect.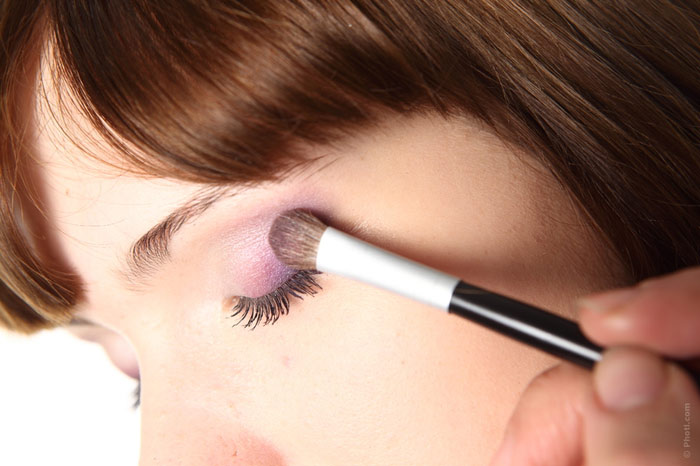 Get the inside glow look in place
9. Under-the-eye highlight does it!
Add that extra "inner" brightness to your face by applying a liquid highlighter (try peach color) under the eyes. You can also pat some of it on your cheekbones. Then do it over with a concealer to make it look natural.
10. Golden eyelids will enhance the effect
For your eyelids to flutter even more alluringly, apply a rose gold cream shadow right above the lashes and let it fade into the crease. You can make it even more pronounced by adding some mascara on and lining up finely with a black pencil.
11. Make your lips a deeper color
Go for a lipstick that is nude, a little deeper than your natural lip color, and has gleam-adding ingredients. Experts advise pinkish-beige for fair complexion and darker peachy for a darker face skin.
12. Short hair could do with some messing up
Smear some pomade over your palms, pick up random strands of hair and let them run through your fingers. After that, press the crown up a bit so as to make it higher.
Employ lush waves and liner for a special touch
13. Your eyelids can do with color
Accentuating your lids with a pencil or a liquid liner can give you a specifically elegant look! Draw a colored line along the top of the lids, making it gradually thicker and taking it a little beyond the outer corners. Give a chance one of the bluish hues, like cobalt blue for dark eyes and violet for eyes of a lighter color.
14. Get your hair in braids to make it wavy
You don't need any tools to make your hair prettily wavy if you follow this morning procedure. Separate your hair (it doesn't matter whether it is dry or wet) into three strands, use some hairspray on each of them from roots to ends, arrange them into a braid and leave them like that for the day. In the evening undo the braid, comb your hair with your fingers and let everyone around enjoy the effect.
15. Wear a cute hair clip
A clip will make you look girly, but not too girly if you choose one wisely. Don't go for a barrette that is too large, more so if your hair is long. A bejeweled one will do even better, but you don't want it to sparkle too brightly, a soft gleam will suffice.