Summer, which is the brightest time of the year, has finally come. What this means is that it's time to update not only your clothes but also your manicure. After all, hands are the visiting card of every woman, and they should always be in perfect condition. We have picked up 10 most relevant trends of this summer for those who think about the fashionable manicure.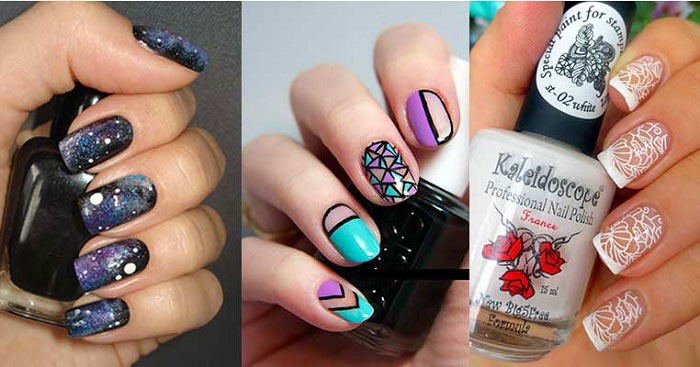 Negative space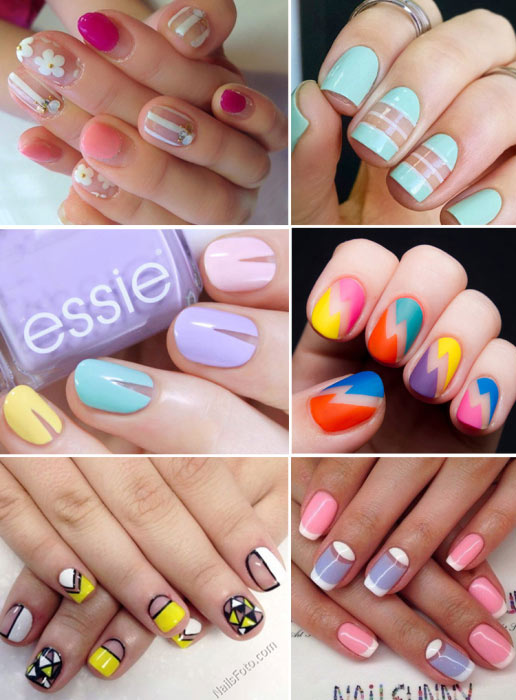 The most fashionable manicure this summer is negative space. Its main idea is separate strips or crescents painted on the nail plate so that most of the nail remains transparent. Such a manicure looks very new and unusual.
Stamping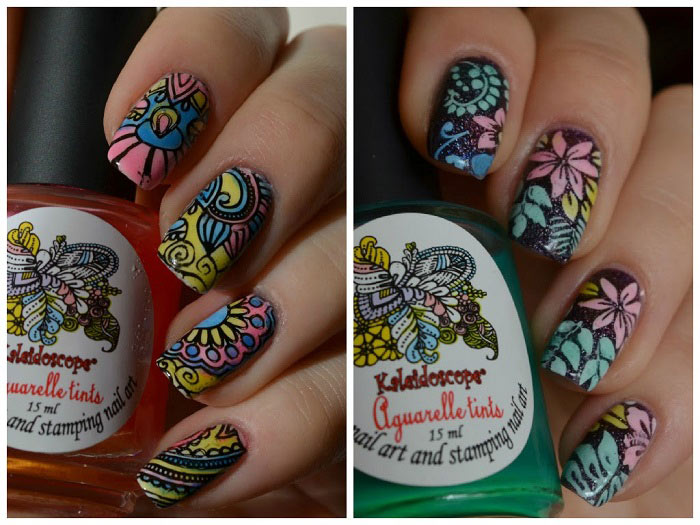 This kind of nail art is preferred by many stars. Its main feature is that the drawing is applied to the nail by copying it from a special plate and transferring it to a small stamp and then onto the nail. Thanks to this technique, you can create the most incredible pattern, not even possess any artistic skills.
French classics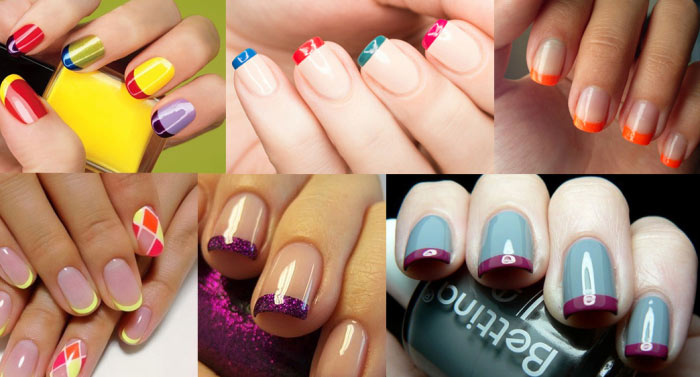 A classic French manicure is always fashionable. This summer you can run experiments. It is not necessary to highlight the free edge of the nail with a white nail polish. Any color is allowed – yellow, green, blue… Whatever you choose! Moreover, reverse French manicure remains popular, just as it used to be last year. This is the type of manicure, where the bright area around the cuticle is covered with a colored nail polish.
Ombre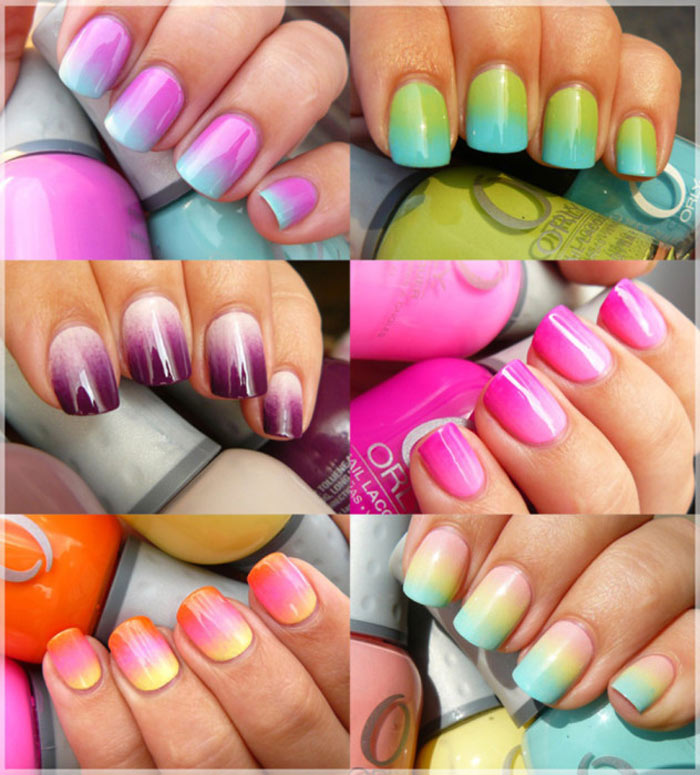 This kind of manicure originates from the previous season. Today it is becoming more diverse. It is possible to apply a variety of color combinations: contrasting, calm or natural tones. Everything depends on the woman's taste.
A variety of geometry shapes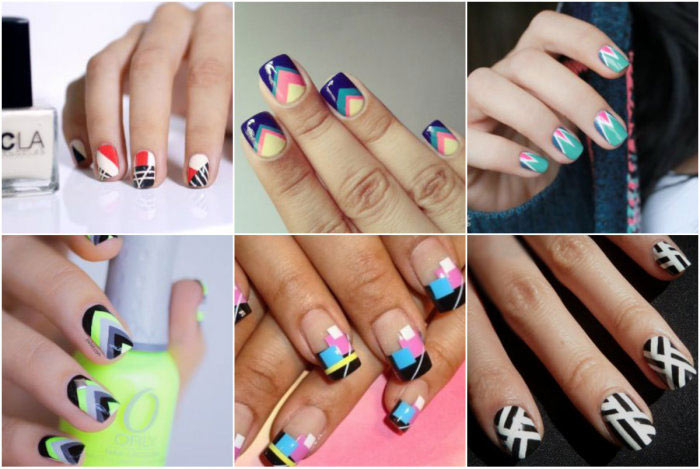 Manicure with various geometric shapes has been popular since last season. Strips, squares, zigzags, or triangles – there is a wide selection of various options. Colors can be very different. Such a manicure will emphasize the woman's extravagance.
Matte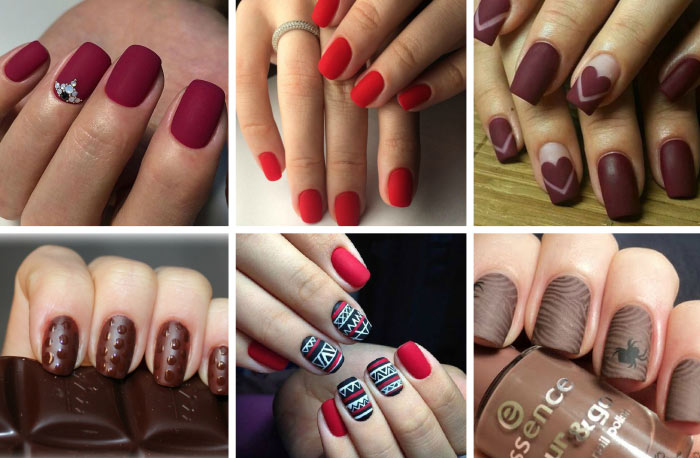 Matte coating is extremely popular this summer. Such a manicure will suit those who are tired of the glossy shine. As for the coloring, there are no restrictions. The main rule is uniformity.
Monochrome manicure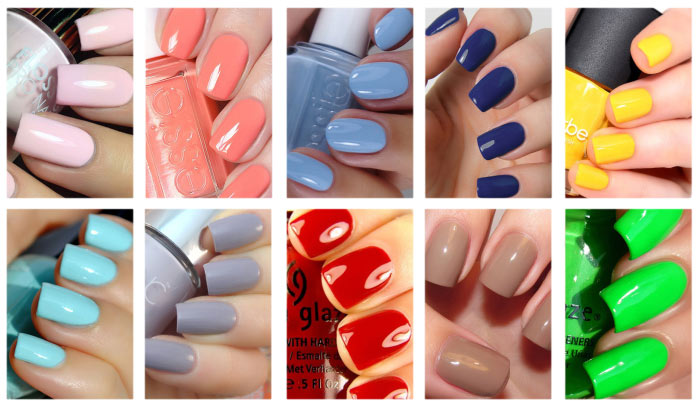 Plain monochrome manicure is simple and familiar to many. Pay attention to dense enamel coatings without sparkles. To accentuate such a manicure with some bright features, you can cover the nail plate with a white nail polish on the ring finger or apply a picture. It is worth noting that nude, white, and red are the most popular colors this summer.
Multicolored nails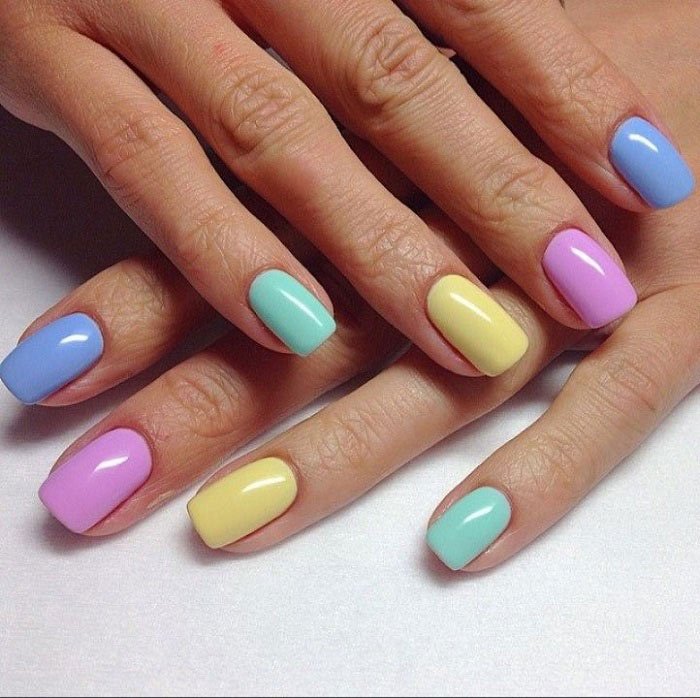 In summer, you can forget about the usual rules and cover each nail with a separate color. There can be as many colors as possible – from one to ten. You choose!
Space theme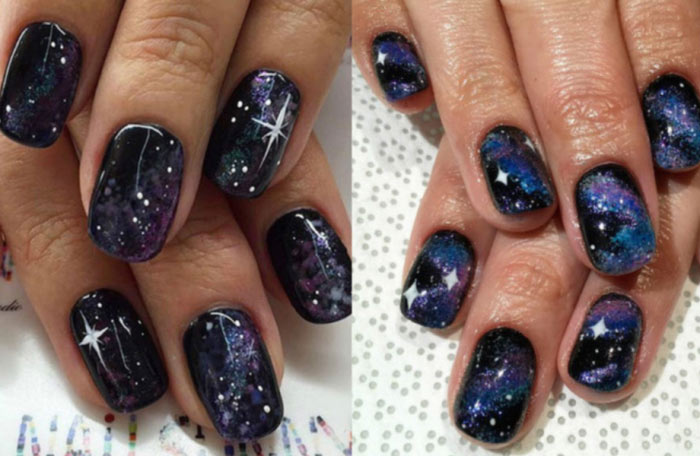 Fans of bright manicure will appreciate space motifs. To get the right effect, you need to chaotically mix blue, black and purple nail polishes and then dilute them with golden and silvery colors. Thus, each nail will get its own unique design, reminiscent of the cosmic depths.
Shining cuticle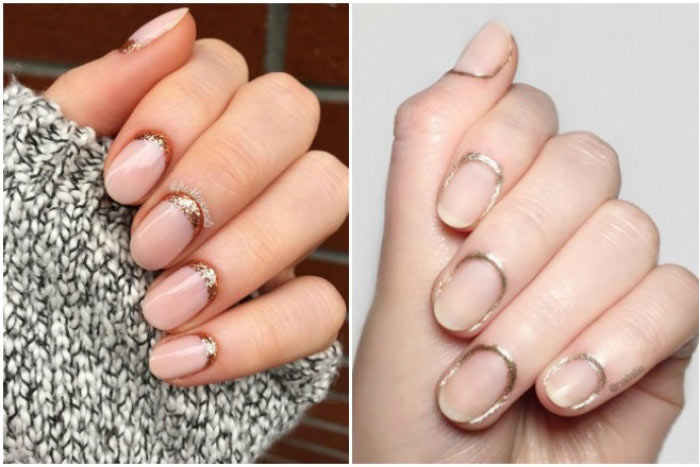 Some girls prefer minimalism in manicure, so they will admire the new trend of highlighting the cuticle with sequins. It is very easy to apply it: make up the nail plate with a single-colored nail polish and then cover the cuticle with glitter or sequins. Such a manicure is ideal for those who do not have time for complex drawings.