While women have historically filled crucial healthcare positions, they have also been limited to a few career paths. Today, more women pursue careers in all areas of healthcare. If you're interested in joining the healthcare industry, consider which of these emerging careers fit you best.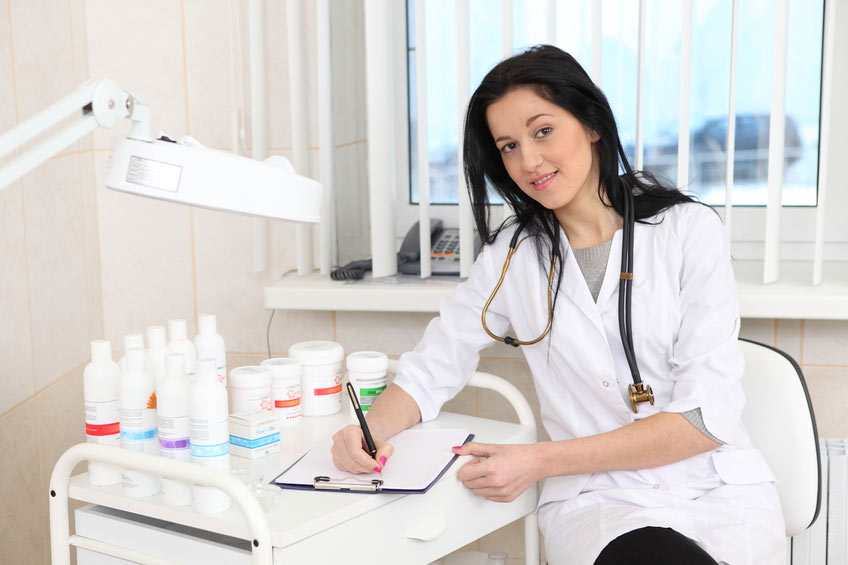 Computer and Information Systems Managers
Computer technology plays an increasingly important role in healthcare. By earning a health informatics degree, women can learn how to:
Keep patient records secure
Analyze data for evidence-based medicine
Discover trends that affect patient satisfaction
About 26 percent of computer and information systems managers are women. As more women become experienced in computer technology, that percentage should increase.
That's good news for women who want non-clinical healthcare jobs that earn high wages. The median salary for a computer and information systems manager is about $79,500. Women who feel intimidated by entering a field dominated by men should consider the benefits of earning a good salary while pursuing interesting work at the cutting edge of technology.
Nursing Informatics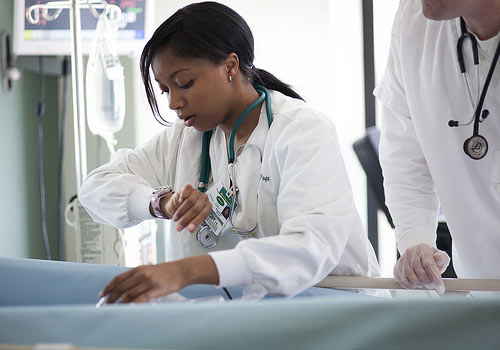 Image via Flickr by COD Newsroom
Women who want to explore interests in healthcare, computers, and information science may want to consider studying nursing informatics. This field is similar to computer and information systems management, but it requires experience working directly with patients in a clinical setting.
If you enjoy working with patients but you also have an interest in using information systems to develop effective diagnostics and treatment plans, this emerging healthcare career could fit you well.
Medical Records and Health Information Technicians
Women don't necessarily have to earn graduate degrees to work with health information systems. Medical records and health information technicians only need to earn post-secondary certificates to start their careers.
Since the position doesn't require a master's degree, women should expect to get paid less when they work as technicians. The job's 2012 median pay was $34,160. Since the Bureau of Labor Statistics believes that the job will grow by 22 percent between 2012 and 2022, this is still a viable healthcare career option for women who don't plan to attend graduate school.
Community Health Workers
Preventative medicine has become an important part of the healthcare industry, especially with insurance providers and physician groups that understand preventing disease keeps healthcare costs down while improving services to people who are already sick.
Community health workers teach individuals and families how they can make lifestyle choices that promote health and wellness. Women working in this field may also collect data to find trends that affect their communities. They may also work with government agencies to create public policies that make it easier for people to choose healthy options.
Women interested in community health can expect the field to grow by about 21 percent between 2012 and 2022. That means plenty of opportunities for those interested in treating systemic health problems.
These are just four of the emerging healthcare careers that offer plenty of growth potential for women. How do you think the healthcare industry will change as more women get involved?