Do you want to achieve a lot? Follow the example of successful women! The Forbes magazine has made a selection of the most useful tips from the participants of their most influential women in the world list.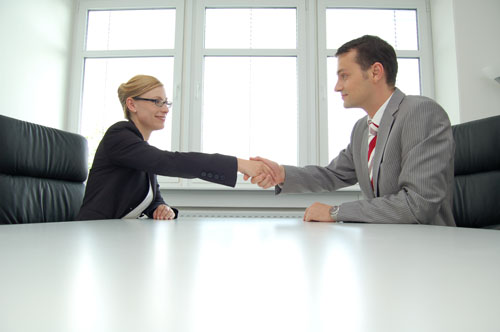 1. Wake up Early
President of Starbucks, Michelle Gass, wakes up at 4.30 every morning to jog before work. Top-manager of Avon Andrea Jung gets up at 5. Anna Wintour arrives at the tennis court at 6.00 every morning. These women understood that a cheerful start to the day is the key to success.
2. Negotiate
The studies show that women do not negotiate as often and as successfully as men. In many ways, this is why they get only 80-85% of men's salaries. Do you think you are worth being paid more? Learn to defend your point of view in the negotiations.
3. Delegate
CEO of the Four Seasons hotel chain Katie Taylor admits that she's obsessed with total control, but, fortunately, she is able to delegate the tasks to her subordinates. Do not get overloaded too much – this is the key to productivity.
4. Find a Mentor
Facebook COO Sheryl Sandberg advises to send an e-mail after meeting a useful authoritative person, expressing your gratitude, sharing an interesting article on the topic of your conversation or sending contacts that may be useful to him/her. Maintain this relationship, so that later you will be able to ask for references for a new job or an important piece of advice.
5. Be Curious
According to Anne Sweeney, a member of the board of directors of Disney Media Networks and president of Disney-ABC Television Group, the most sensible thing you can do is to constantly ask questions.
6. Listen
Claire Watts, CEO of the QVC trade and media company, arranges an open day in her office every Thursday. Anyone in the company can come in and talk to her, making suggestions or asking for advice.
7. Set Goals
CEO of the Campbell's Soup company, Denise Morrison, has known from childhood that she wants to start a business. She has always asked herself the question where she has been, where she is at the moment, where she is moving to and what she needs to do.
8. Be Brave
CEO of KeyCorp started her career in banking after she had visited all the big banks in her home city. In each of them, the girl was trying to get a job; she even told the manager of the National Bank in Dallas that she would not come out of the office until he accepted her to the staff. After three hours of waiting, she received a positive response.
9. Learn to Say No
According to executive director of the World Food Programme Ertharin Cousin, this is the most difficult word for a woman to say. This ability to say no will help you at work.
10. Be Persistent
Most famous women have achieved success in business after thirty years. Be persistent and have enough confidence to reach your goals!