It's no good at all until you buy that very special table designed by Georg Bohle for $6,000. It's a finely made piece of furniture that will grace any of your rooms and will serve its original purpose excellently.
When you guess it's time to give your guests a surprise, just ask them to pick up their plates and glasses, open the table lid, and here is your piano, awaiting when your inner Mozart (or Jerry Lee Lewis) is ready to emerge.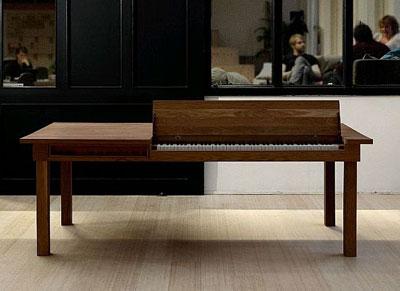 It's high time someone thought of a good way to fit a piano into a limited space, and no doubt other ideas (and a bit less costly) would be very much welcome.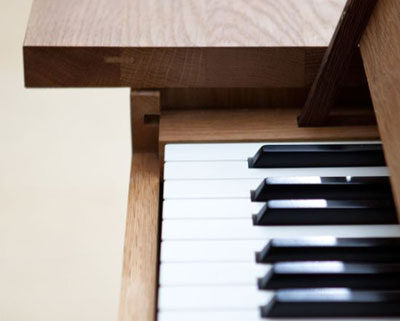 Source of the image: Bornrich.org