There's no arguing that a six pack is one of the time-honored male glories of an undying fame – like most things that are acquired through hard work and much gym sweat'n'toil. But what's the use of advanced technologies if they are not able to provide us with whatever we want in a matter of seconds?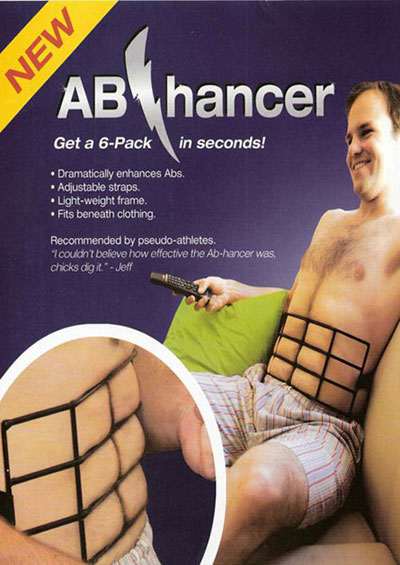 So here is an ab enhancer – sorry, an AbHancer – that is guaranteed to serve practically anyone with an excellent set of a six pack. Of course in summer when you undress to play basketball on the beach you may look a bit wacky with a sort of a rib cage across your stomach, but with your upper clothes meticulously chosen for the occasion, you are sure to look stunning!
If a bit of false appearances doesn't bother you, get the AbHancer frame – it's said to be a comfortable wear. Besides, it can make a good gift, either a funny one or a deadly serious one depends on whom you are going to give it!
Source of the image: Gizmodiva.