Japanese kawaii culture has reached both clothing and eyes today. Kawaii contact lenses are being offered, and they will surely be admired by the fans of Hello Kitty.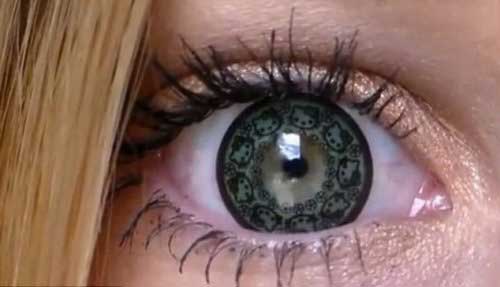 Hello Kitty is one of the most popular brands in Japan. Cats can be seen on toasters, waffle irons and vacuum cleaners, to say nothing about clothing and footwear. Few people expected that this "catmania" will reach the purely medical subject, such as contact lenses.
Colored contact lenses under the Hello Kitty brand have appeared on sale for $100. If you look carefully, you can see that they are decorated with funny cat muzzles and hearts, arranged in a circle. Lenses are sold via the internet, and although they look pretty funny, their constant wearing is unlikely to benefit one's eyesight.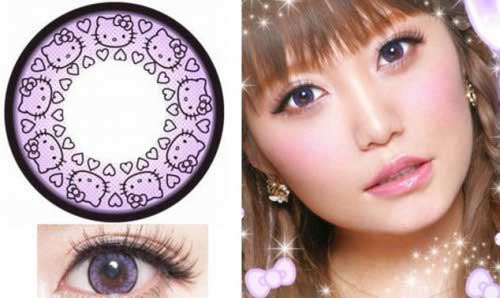 However, these lenses are not intended to be used all day long because they do not have any diopters and do not adjust vision. The service life of contact lenses is only 1 month. They are delivered in a special pink container with the Hello Kitty logo, which is placed in a Hello Kitty box. In general, the Japanese cat lovers will not be disappointed.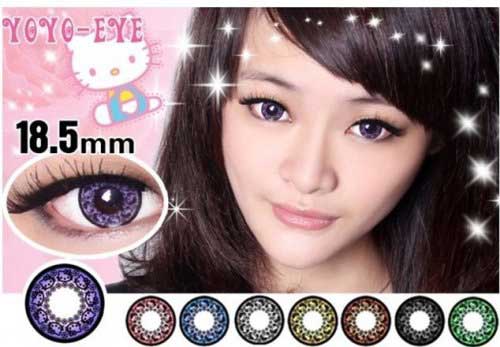 Note that the Japanese, who are prone to all sorts of extreme pleasure and entertainment, will hardly restrict themselves only to lenses. In recent years, the popularity of tattoo art has reached eyeballs, and there is no doubt that after a while Hello Kitty fans will have cat pictures on their eyes. This is the only way they can satisfy the eternal dream of all the Japanese to stand out from the masses of people.