There are always people around who are camera trigger happy and you are always in danger of being devastated by some photos in the Internet featuring yourself that you haven't even known existed. Did your friends ask your permission for uploading a photo even if they have a pretty good guess that you wouldn't like it to be seen?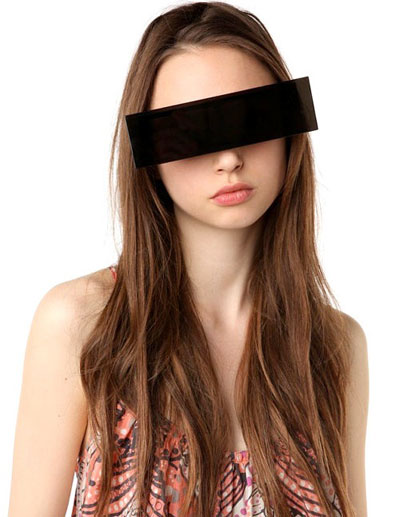 Like hell you care if you happened to have these Embarrassing Photo Protective Sunglasses on. They are quite effective against casual picture taking with minimum detraction from your appearance, and you can always tell later that it wasn't you. Better be safe than sorry with Embarrassing Photo Protective Sunglasses.
Source of the image: Urbanoutfitters.