There is a special market segment – services for very wealthy people. For a large sum of money, you can get a helicopter instead of a taxi; specially trained people will disperse clouds for you, and a plane will be equipped with a special panoramic sunroof. However, this is not the whole list of amazing services for wealthy people.
1. Panoramic sunroofs on a plane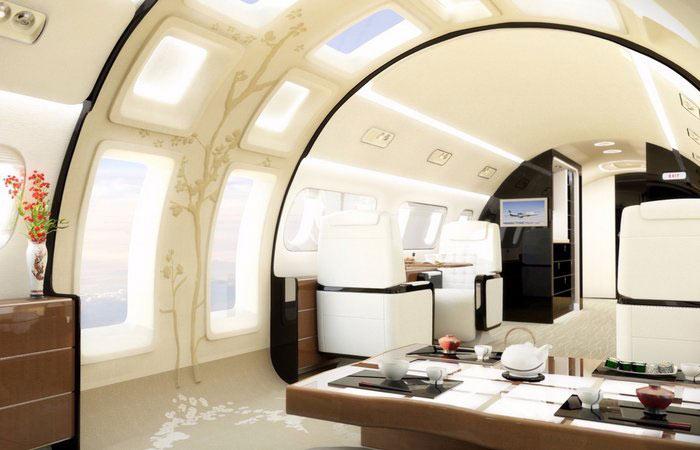 Panoramic sunroofs – $53 million
Those who were not lucky enough to get a seat near the window are often nervous because they are deprived of all the charm of traveling by plane. Rich people can now forget about this problem and order a plane with a panoramic view. This idea belongs to the Brazilian aircraft manufacturer Embraer, which offered model Lineage 1000E in the Airship Kyoto design to its customers.
The customers, who buy one of Lineage 1000E planes for $53 million, can enjoy transparent windows around the perimeter of the cabin. It provides the passengers with unrivaled views of the surrounding area during the flight, as well as with access to natural light.
2. Helicopter Uber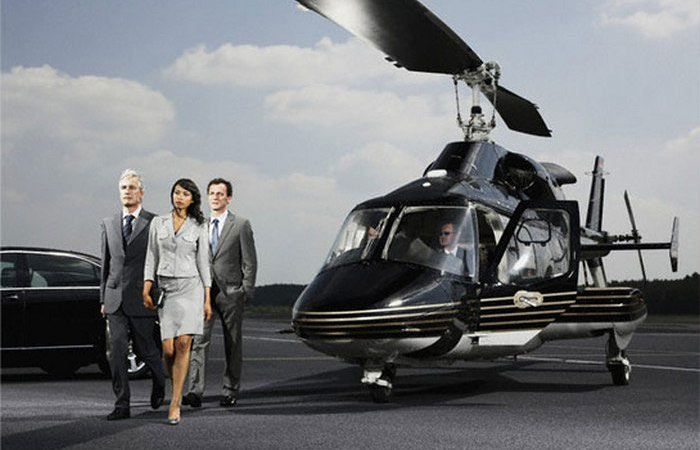 Helicopter Uber – $190
Thanks to Uber, the passengers who have always dreamed of flying over traffic jams and city roads have realized their dream in São Paulo. In June 2016, the largest city in Brazil became the first city in the world to offer on-demand helicopter Uber trips between the airport, the hotel and conference rooms. Promotional prices start at 66 reals ($190) for a seat. There is only one flight so far – from the Helicentro Morumbi helipad in one of the richest neighborhoods of São Paulo to the Blue Tree hotel, located 6 kilometers away across the river.
3. Imaginary illnesses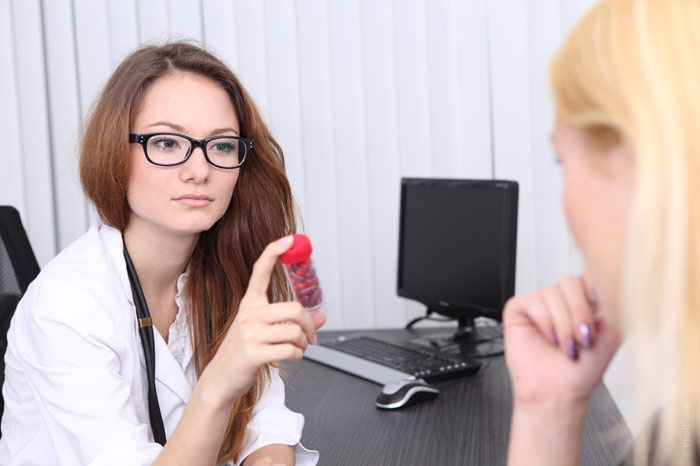 Psychotherapist – $, an infinite amount
Clay Cockrell, who used to work on Wall Street, is now a therapist in Manhattan. He works as a therapist for very wealthy people. He said that many of the rich simply believe their health problems do not matter and can be neglected. His job is to convince them (and it is difficult because billionaires do not trust "normal" therapists).
4. A Christmas tree stylist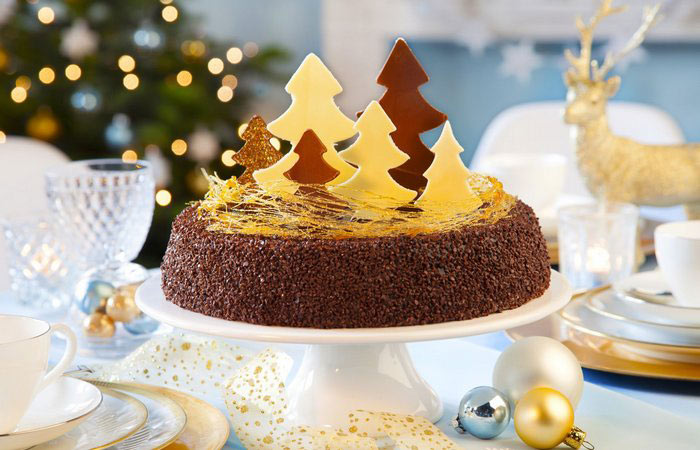 Christmas tree stylists – $80,000
Bob Pranga works as a Christmas tree stylist. One of his first clients was Kathy Hilton, who eventually introduced the unusual stylist to the beau monde of Los Angeles. Since then, he has decorated the homes of some of the greatest stars, including Ally Christie, Kate Hudson, Christina Aguilera, Mark Wahlberg and Barbra Streisand. His service costs from $2,500 to $80,000, and he begins to work with a 30-minute consultation to determine the style, budget and deadlines.
5. A packing organizer things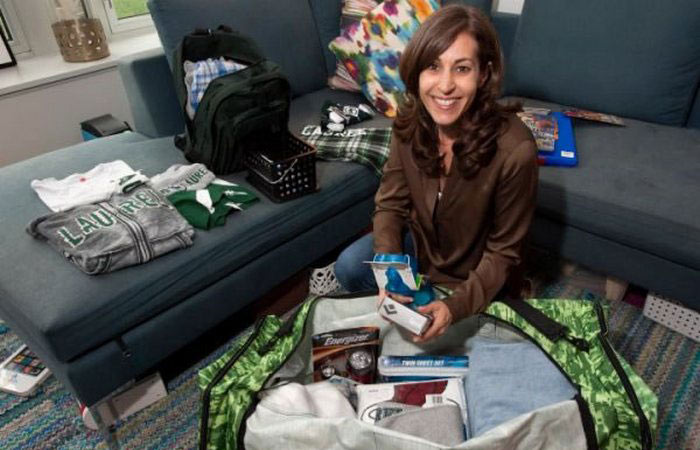 A packing things organizer – $250 per hour
Rich parents can be confident that their children will be fully prepared to attend a summer camp. To do this, they just need to hire a professional organizer Barbara Reich. She has been working for several years and has become quite well known. Two years ago, she had only one order, last year she had 5 orders, and this year the number has already reached as much as 10. Barbara's services cost $250 per hour, but one order can bring her $1,000. Some customers even ask her to recreate the child's home room in the camp for the kid to feel comfortable.
6. Cloudless weather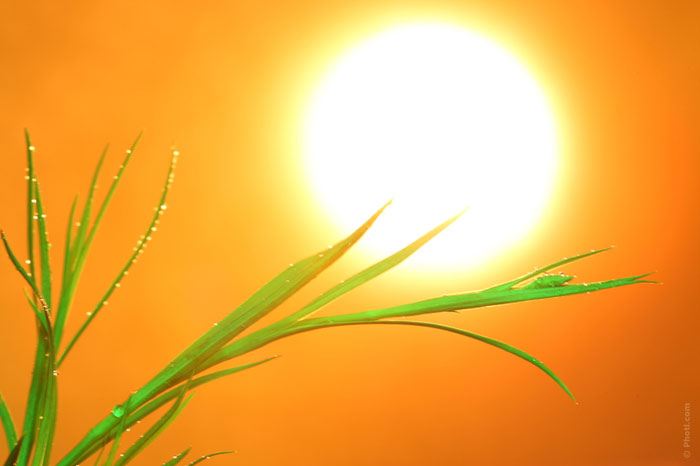 Cloudless weather – $100,000
No matter how carefully a couple plans every detail of their wedding, the weather often comes up with unpleasant surprises. The luxury Oliver's Travels company offers its wealthy clients a package called a "perfect wedding day", arguing that their engineers can control the weather for a large sum of money, $100,000. The company employs a team of experienced meteorologists and jet pilots who spray silver iodide over the rain clouds before the wedding for the clouds to disperse.
Such "treatment" of clouds was developed in the late 1940s and was used during the Olympic Games in Beijing in 2008, to prevent rain during the opening and closing ceremonies. This procedure was also applied during the wedding ceremony of Prince William and Kate Middleton in 2012.
7. Luxy application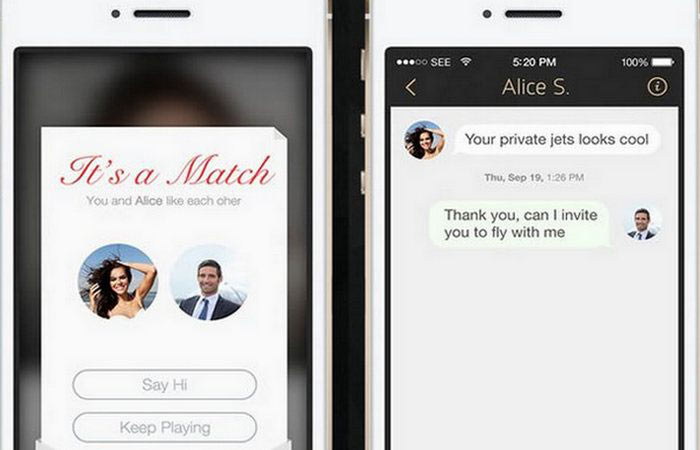 Luxy – from $200,000 per year
Luxy application is one of the few applications for getting acquainted that are designed exclusively for the elite. It is widely used by entrepreneurs, investors, celebrities, models and artists. Each profile must be filled with the user name, age, sex and a photo, as well as their favorite brands and annual income.
For the purpose of data authentication, Luxy requires its users to upload copies of passports, tax receipts, bank statements and other documents confirming their assets. Authorization is confirmed only if the users prove their income of not less than $200,000.
8. An unjustifiable expensive whim: a helicopter, a Rolls-Royce, 10,000 roses, and a band playing at dinner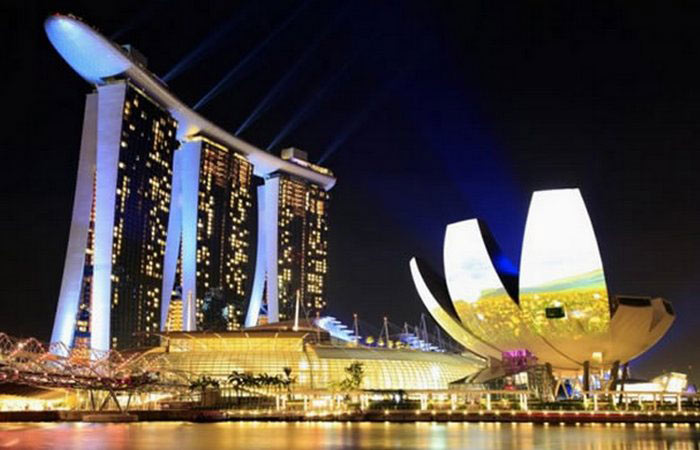 Dinner – $2 million
The world's most expensive dinner was ordered by a happy couple in Singapore. Over $2 million (£1.54 million; €1.81 million) was paid for the eight-hour event, which began with a 45-minute journey by helicopter over Singapore. The cost also included hiring a Rolls-Royce with a driver and a private luxury cruise. Then, the couple was taken to the roof of the hotel Marina Bay Sands Hotel, where they could enjoy a beautiful view of Singapore and 10,000 fresh roses.
An orchestra entertained them with live music during the dinner, which included 18 dishes. The menu consisted of fresh European oysters with champagne foam, albino beluga whale caviar, wild salmon from Alaska and Mishima fillet fried on apple wood. The wine list included Salon «S» Champagne (1988), Domaine Leflaive Chevalier-Montrachet Grand Cru (2008), as well as Oremus Tokaji Aszu 5 Puttonyos (1972). At dinner, the couple used nominal sticks laid with diamonds.
9. A ticket to the Secret Solstice Festival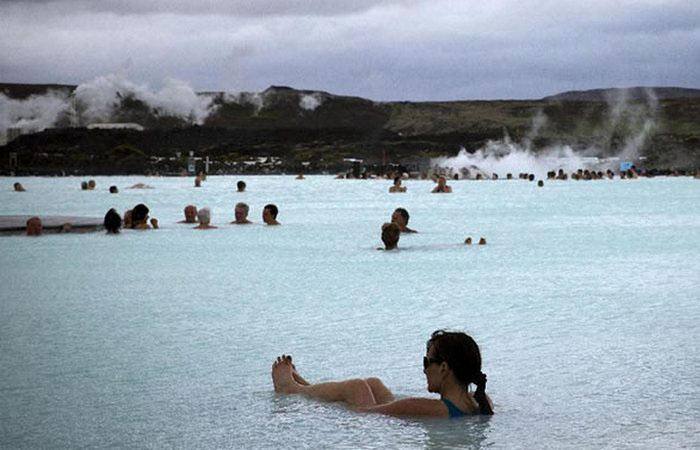 A ticket – 1 million dollars
In 2015, the Secret Solstice Festival in Iceland got famous due to the fact that it sold a ticket for two at the price of $200,000. This year, the organizers have raised the cost to one million dollars. This price includes the flight on a private jet for six people from anywhere on the planet, a luxurious 6-bedroom villa for 7 nights in the heart of Reykjavik, gourmet meals on a villa cooked by the famous Icelandic chef, round-the-clock use of two luxury cars with drivers, security, two private concerts by famous Icelandic artists, aerial tour of Iceland (includes a dinner with champagne at a geothermal hot spring), an excursion to observe the whales and dolphins, a snowmobile ride around the glacier and helicopter flights between all the program points.
Besides, there was also a VIP-access to the festival, admission to a private bar for artists and VIP-guests, a concert inside a dormant magma chamber of a volcano and the only party in the world within the glacier.
10. A 10-carat manicure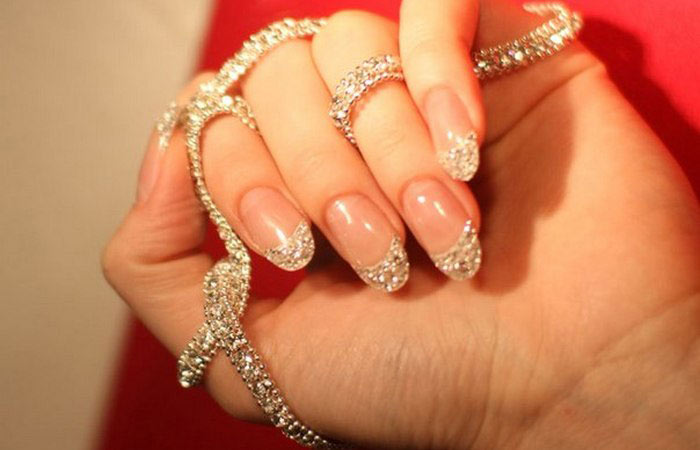 The Cherish … ME company promises to "decorate the hands with 10 karats of diamonds" for only $51,000, but it is not the only option of covering the nails with jewels. Leighton Denny, a manicure specialist in a London Urban Retreat salon, encrusts nails with nine karats of gems for the price of $32,000.