There is no doubt that children can be a real joy. However, they will require you to accept a whole bunch of new responsibilities. Plus, they can be incredibly expensive. In this day and age, it is almost impossible to care for an entire family without having two full-time working parents. At the same time, children require constant care and nurturing. With this in mind, you may want to consider hiring someone to care for your children while you're outside of the home. Just make sure that you choose a good childcare provider, who is going to give 100% to your children.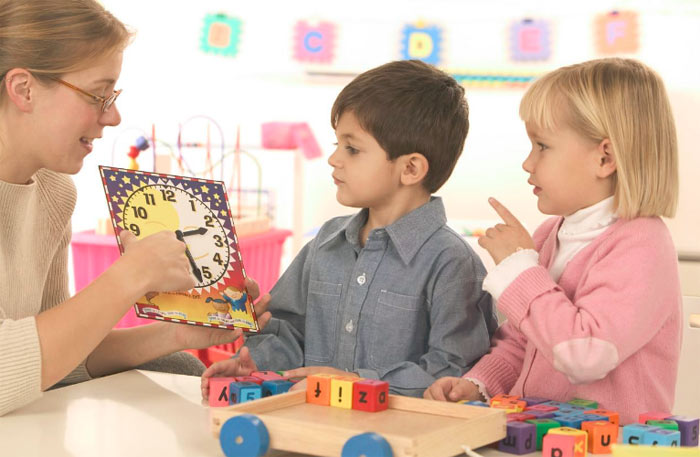 Interaction Is Key
First and foremost, it is absolutely pertinent to visit the clinic in person. Or, you should watch the in-home sitter. How well does this individual or the staff interact with your children? Do they sit idly by without saying anything to your toddler? Or, are they hands-on and loving with your child? You'll want to choose someone who is willing to put in the effort to care for your child around the clock. Make sure that they interact with them from start to finish.
Commitment Is Pertinent
While you're at it, you should choose someone who has proven to be committed to the job at hand. They should have plenty of experience in the field. If they have only a few months of experience, you do not know whether or not they're committed to the job. With many years of experience, you can guarantee that they'll do anything to satisfy their clients. Don't choose a caregiver who is uncommitted or you might regret it in the near future.
Read Reviews
It is also important to check out reviews from previous clients. There is a good chance that you'll be able to find reviews for the sitter or daycare center online. It is in your best interest to read these reviews immediately. Did you find a lot of bad reviews for the individual in question? Or, do they have tons of good reviews? Make sure that the individual has good reviews. If they do not, you should not do business with them. If you do, there is a good chance that you're going to be immensely disappointed in the near future.
Whether you're looking for a child care provider or a nursing home, you should definitely read reviews. Otherwise, you might be dealing with child or nursing home abuse in the future.
Excellent Communication
You'll also want to do your best to choose a caregiver, who is comfortable communicating with you and your children. After all, communication is key to pretty much any relationship. If the individual cannot communicate effectively, you're going to have a lot of problems on your hands in the future. When chatting with the childcare provider, you should feel comfortable in their hands.
Pricing Is Important
Pricing is undoubtedly important for daycare centers and babysitters. Nevertheless, this is something that you should put last. After all, you'll want to make sure that your children get the best care possible. This means that you might be required to spend a little more. If you opt for the lowest price, you may get insufficient care for your loved ones. In other words, do not be selfish here.