Nursing is known as a rapidly growing career area and it is going to remain one in the coming years. The expanding field attracts many women who want a fulfilling job. Yet nursing is a demanding profession that requires deep knowledge. Budding nurses or even experienced registered nurses would do well to consider getting a degree.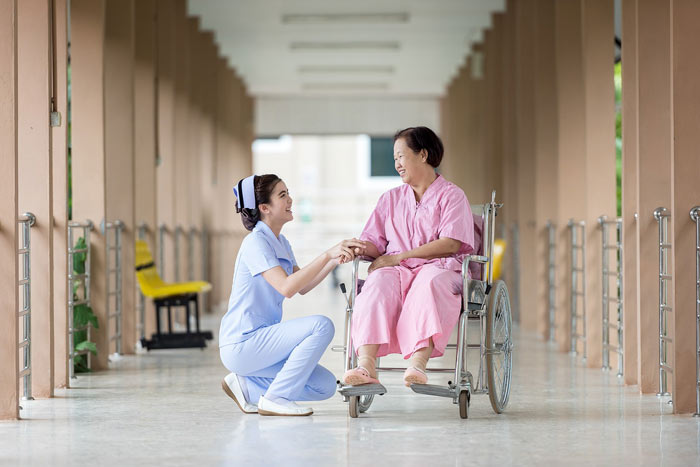 With the fast-paced development of health care, we are observing today, there can be little doubt that every nurse should jump at the opportunity to get her baccalaureate degree in the foreseeable future. While we all realize that it takes time and money (a lot of both, actually) – plus for those who are moving on to a maturer age it can feel psychologically uncomfortable to find themselves back at the school desk – the advantages are numerous and undeniable, either when you are intent on landing a job or when you are already working.
Therefore, let's look into the reasons to try and improve your future. After all, you don't need to really go to school with facilities like rn to bsn online Louisiana. You can develop professionally and attain heights sitting at home and working for the degree in your pajamas. So, what do you get exactly for investing a lot of hard work?
Searching for a job, you get indisputable advantages. Not only many hospitals require nurses with a bachelor degree under their belt – applying at any place you will feel sure you are a cut above the applicants with an associate degree. And you heard of the program recommended by the Institute of Medicine for 80% of nurses to get a bachelor's degree by 2020, didn't you? You don't want to fall behind the times and belong to a poorly educated minority.
Once you have landed a job, you may find that the complexity of nursing care is increasing, so you should feel up to anything you can be charged with at work. Many nurses who opted for the degree used to think they were good nurses until they had a chance to see how much they were improved by the additional knowledge. Realizing that you can work with greater skill than you had displayed before can do wonders to your self-esteem and earn respect from your co-workers.
Since you are better educated, your employers are expected to pay you a higher salary. It wasn't the case a while ago, but now the attitude is changing, and a 2014's research showed that the pay of BSN-holding nurses was about $30,000 higher. That makes a good investment of your money spent on education.
Considering your career, you may not want to go on providing bedside care and perform routine chores for the rest of your professional life. BSN can become an excellent jumping-board to expand your horizons and position yourself for career growth. Once you have secured a BSN you can start thinking of going further and even maybe outside the hospital. First of all, you can become a nurse manager – a responsible position requiring superior education. Then, there is nurse advocate, providing advocating connections between patients and their doctors; informatics nurse handling the hospital's data and statistics; oncology nurse and operating room nurse. Also, you can get involved in educating.
If you already have a college degree you can go for accelerated BSN programs which are extremely popular nowadays due to furnishing a fast track to your goal – they can be completed in 18 months and sooner. You don't repeat the usually required stuff you already learned at college but get engaged in intensive coursework covering sciences: anatomy, physiology, microbiology, chemistry, and more. Universities and colleges offer over 200 different accelerated BSN courses.
Why be just a nurse when you can train yourself to become the American nurse of tomorrow?